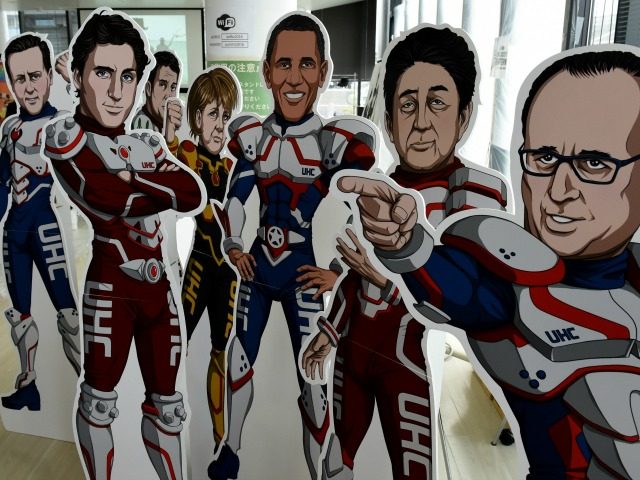 "A UK exit from the EU would reverse the trend towards greater global trade and investment, and the jobs they create, and is a further serious risk to growth," G7 leaders said, in the only reference to the vote in a 32-page declaration.
This joint threat by the leaders of the G7 (Canada, France, Germany, Italy, Japan, the United Kingdom, and the United States) is but the latest in a series of dire warnings of the terrible things that might transpire were Britain to leave the European Union. They include: fewer students; more cancer; the death of science; starving pensioners; a year-long recession; tumbling house prices; higher food prices; more terrorism; the loss of half a million jobs; more crime; and the outbreak of World War III.
Perhaps the best comment on these made-up forecasts comes from Prime Minister David Cameron's friend and former guru Steve Hilton.
Former No 10 adviser Steve Hilton's shocking revelation came as he blasted his old boss's "hysterical and obviously phony economic scare stories to frighten people half to death".

The close pal of the PM said he knew the government's referendum numbers were fabricated "because I used to do that stuff".
And the public knows this too. What the polls are showing is that the leading politician in the Brexit campaign, Boris Johnson, is trusted to tell the truth about the EU by more than twice as many people as trust the Prime Minister on this subject. Furthermore, people say they trust the Leave camp more than they do Remain.
Read the rest at Breitart.