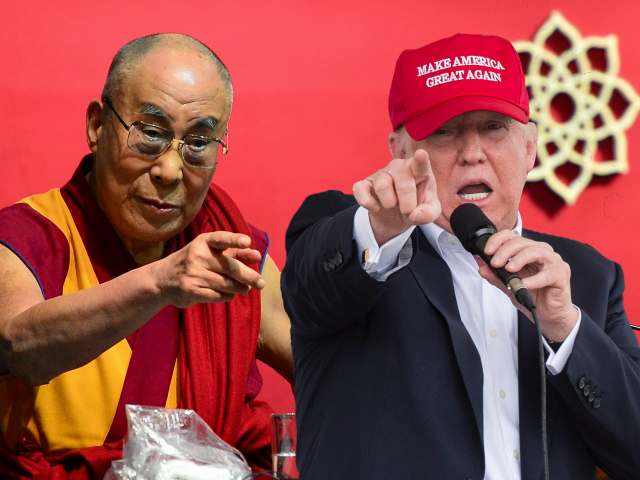 It's even better, almost, than the Queen emerging as a closet Brexit fan.
If Donald Trump had said something like that (as of course he does all the time) half the world would have dismissed him as a malevolent, heartless, rabble-rousing troll.
But it's much harder to do that with the Dalai Lama. The thing he's famous for more than anything is really, really caring about stuff – the world's poor and oppressed especially.
If you were to ask Benedict Cumberbatch or Juliet Stevenson or Kate Moss's nearly-father-in-law Richard Curtis  or any of the other numerous members of the Wankerati who want to welcome more refugees into Europe what they thought of the Dalai Lama I can guarantee they'd have nothing but kind words to say.
In fact, it's quite hard to find anyone who doesn't like him:
The Dalai Lama, however, was recently named the most popular world leader, with over three-quarters of adults (78%) on average having a good opinion of him.
So when an all round caring nice guy [I went to his 80th birthday party at Glastonbury last year. Can confirm: he's great. We sang Happy Birthday to him. Patti Smith gave him a cake. And he blessed us all] like the Dalai Lama says that Europe has a refugee problem it's probably a sign that he has thought through the issue carefully and that he's right, rather than a sign that he's a secret Nazi.
Sure, as he makes clear, he cares about refugees:
Read the rest at Breitbart.