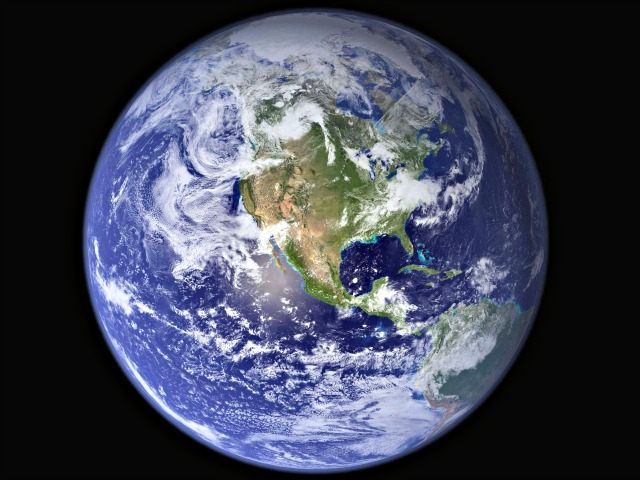 The discovery was first announced in 2012 in a lecture by Professor Ryanga Myneni of the University of Boston.
Rising CO2 levels are causing the planet to get greener, Myneni revealed. In the last 30 years, he estimated, the planet's greenery has increased by 14 per cent. About half of this, he calculated, was a direct result of increased carbon dioxide levels, rather than of other factors like warmth, irrigation or fertilisers. And the area covered is vast:  as Myneni's co-author Zaichun Zhu, of Beijing University, puts it, it's equivalent to adding a green continent twice the size of mainland USA.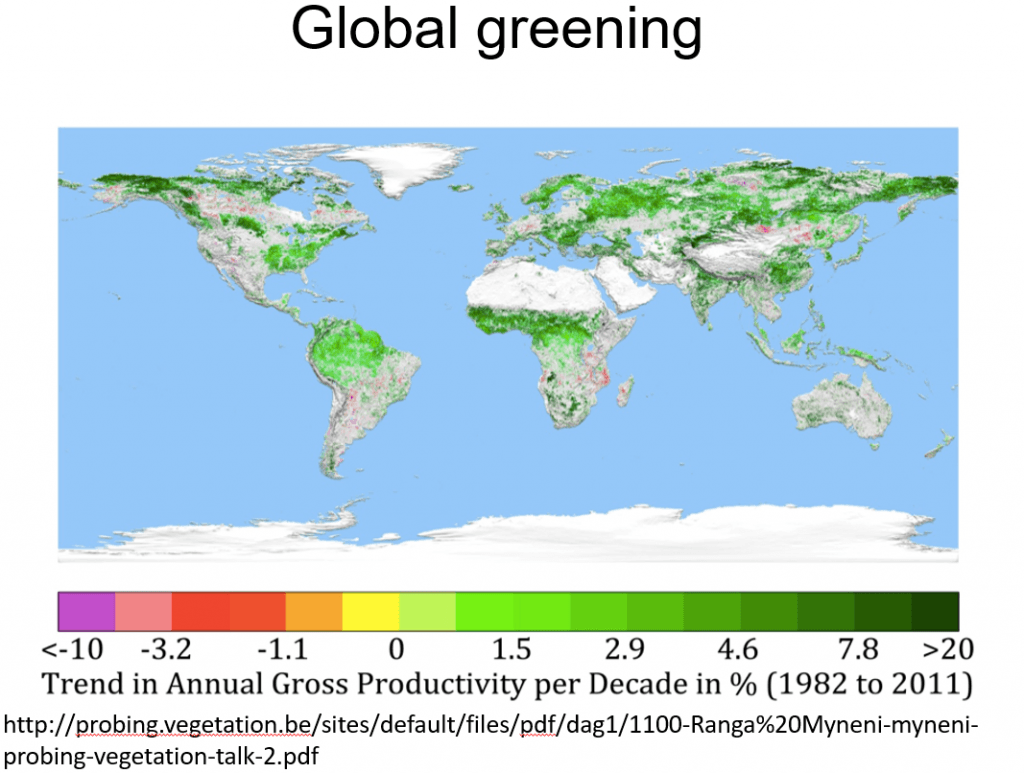 What's more, Myneni showed, this greening is taking place across the board, in all manner of vegetation: tropical rain forests, subarctic taiga, grasslands, semi-deserts, farmland, the lot.
We have reported on this greening before at Breitbart here and here – and, of course, it's very good news. But it hasn't been widely circulated in much of the media for reasons which will soon become clear.
The first person to break the good news was science author and journalist Matt Ridley, who wrote it up in the Wall Street Journal in a piece titled How Fossil Fuels Have Greened The Planet.
He began:
Did you know that the Earth is getting greener, quite literally? Satellites are now confirming that the amount of green vegetation on the planet has been increasing for three decades. This will be news to those accustomed to alarming tales about deforestation, overdevelopment and ecosystem destruction.
Perhaps unsurprisingly, the notion that CO2 could be beneficial was not something the greenies wanted to hear. And that included the co-author of the study Ryanga Myneni, who did everything he could to discredit Ridley's (entirely accurate) account of his study.
Read the rest at Brietbart.