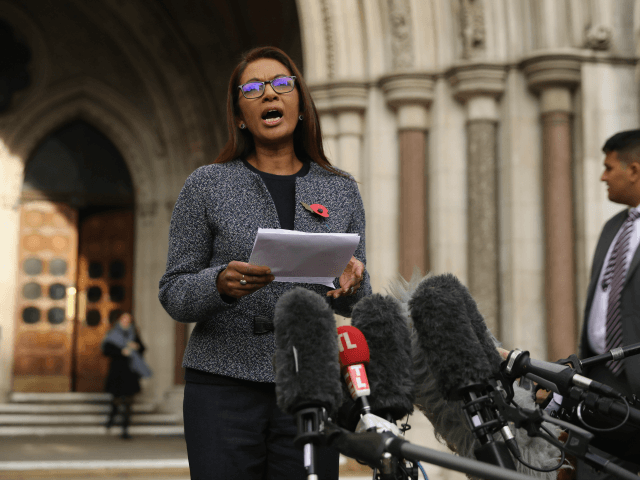 For decades these EU fellow travellers have acquiesced in the erosion of British democracy to the point where the government in Westminster has become little more than a rubber-stamping operation for directives issued by unelected commissars at the European Commission, while English common law has been superseded by edicts invented by tinpot activist judges of dubious provenance at the European Court of Justice.
But now that Britain's "independent judiciary" has done the right thing by ruling against the democratic will of the British people and for the interests of the entrenched Europhile elite, suddenly the Remainers are all in favour. Some have even gone so far as to demand the Prime Minister rebuke newspapers which have criticised the High Court judges' decision, with one left-wing bishop comparing the media response to the sort of thing that went on in Nazi Germany. (Er, no, Bishop. What you seem to be criticising here is the very thing they didn't have in Nazi Germany: a robust, free press).
Anyone expecting that the Supreme Court will override the High Court's decision really needs to have a look at the kind of people who've infiltrated the higher levels of the judiciary these days. Lord Denning they most definitely ain't.
Take Lord Carnwath. On joining Britain's Supreme Court in 2012, he swore an oath to "do right by all manner of people" without "favour, affection or ill will". But how does this square with the comments he made while addressing a climate conference he helped organise last year?
President Obama has said that we are the first generation to feel the impact of climate change and the last generation that can do something about it. On that basis, the forthcoming Paris negotiations, under the UN climate change convention, are a crucial test of our ability as a global community to address those challenges.
As Donna Laframboise notes, this is not a neutral party sifting evidence but an activist judge playing politics.
These are overtly political remarks. Mentioning December's UN Paris climate summit twice in less than a minute. Characterizing such negotiations as a crucial test for the global community. Parroting clichéd nonsense from the US president. (Eco-activists have been telling us we're the last generation "with a chance to do anything" since at least 1970.)
Furthermore, for a judge supposedly charged with defending British interests, Lord Carnwarth seems unhealthily keen on supranational legislation created over the heads of sovereign democracies by international bodies such as the UN (or, one might well surmise, the European Union).
Read the rest at Breitbart.