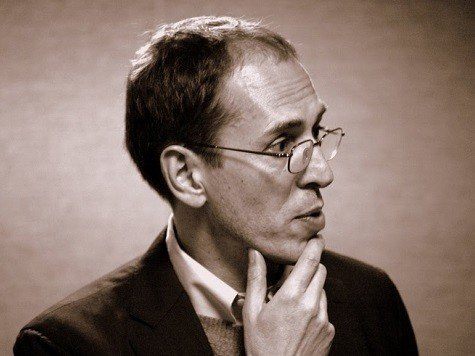 With Brexit and Donald Trump, we've done the equivalent of capturing everywhere from Pointe Du Hoc to Pegasus Bridge. But just like with D-Day, the worst of the fighting is yet to come. Our enemy is fanatical, determined, well organised. Plus, they still hold most of the key positions: the big banks, the corporations, the top law firms, the civil service, local government, the universities, the schools, the mainstream media, Hollywood… Give those bastards half the chance and they'll drive us back into the sea – which, in contemporary terms, means nixing Brexit (or giving us "soft Brexit", which is basically the same thing) and frustrating all the things President Trump will try to do to Make America Great Again.
I use the war analogy first because World War II analogies never fail, but second because this really is a war that we're fighting. The bad news is that wars are hard, costly and ugly. The good news is that we're on the right side and we're going to win. Here's how:
We will never underestimate the wickedness of the enemy
The liberal-left loves to portray us as the bad guys. But that's just projection. From Mao's China to Stalin's Soviet Union, from Cuba to North Korea, history is littered with the wreckage of failed left wing schemes to make the world a better, fairer place.
As the great, now sadly-retired Thomas Sowell says, "Socialism in general has a record of failure so blatant that only an intellectual could ignore or evade it." Its malign influence is still with us today. Innocent boys being accused of rape on college campuses; genuine rapes committed by gangs of Muslim taxi drivers in northern England and by gangs of Muslim immigrants in German cities like Cologne; hundreds of thousands driven into fuel poverty, landscapes ravaged, avian fauna sliced and diced as a result of crazy renewable energy policies; a Nobel-prize-winning scientist driven out of his job because a feminist loser misreported something he said about women at a conference; generations of kids denied a rigorous, disciplined, useful education; the needless violence and tension engendered by #blacklivesmatter: we should never concede the moral high ground to the kind of people who make all this sort of stuff possible, no matter how many times they tell us how evil and selfish and uncaring we are.
We will always remember that we are better than them
I'll give you an example: the dumbass lecturer at Drexel who tweeted that what he wanted for Christmas was "white genocide". Should we be demanding that the university authorities sack him at once? Of course we shouldn't.
The man has performed an invaluable public service: he has provided the perfect example of how ingrained the values of the left are in academe; he has shown prospective applicants to the Politics and Global Studies course at Drexel University in Philadelphia that unless they want to be indoctrinated with hard-left lunacy they might want to reconsider; he has further shown alumni of Drexel University who believe in old fashioned stuff like free markets that maybe they shouldn't include their alma mater in their million dollar bequests, after all.
Sure, we should jeer and crow when we catch idiots like this man expressing reprehensible opinions. But the idea that someone should actually lose their job for something they said on Twitter ought to be anathema to those of us on the right side of the argument. One of the most thoroughly hateful things about the left is the way it tries to constrain free expression. If we play the same game, we are no better than they are. And face it: we just are.
We will take the fight to the enemy, not cower in No Man's Land
One of the best things about 2016 for me was the way it gave the lie to the weaselish and wet aphorism – so often repeated by so many of our impeccably reasonable, sensible and balanced TV and newspaper pundits  – that elections are "won in the centre ground."
This was the Belial philosophy that gave us, in the U.S., that hideous continuum from the Bushes and the Clintons to Obama; and in Britain, the grotesque and malign Third Way squishery that took us from Tony Blair through to his (self-admitted heir) David Cameron and beyond. (It's also the mindset which invented the disgraceful, sell-out concept of "soft Brexit".)
No wonder so many of us had become so fed up with politics: no matter which party you voted for, whether the notionally left-wing one or the notionally right-wing one you still seemed to end up up with the same old vested interests, the same old liberal Establishment elite.
Of course we should always despise the liberal-left because their philosophy is morally bankrupt, dangerous and wrong. But I sometimes think that the people we should despise most of all are the squishes who pretend to be on our side of the argument but forever betray our cause. Sometimes they do this by throwing the more outspoken among us to the wolves in order to signal how tolerant and virtuous they are; sometimes they do this by endorsing some fatuous liberal position in order to show their willingness to compromise.
I call the latter approach the "dogshit yogurt fallacy."
If conservatives like fruit or honey in their yogurt and liberals prefer to eat it with dogshit, it is NOT a sensible accommodation – much as our centrist conservative columnists might wish it so – to say: "All right. How about we eat our yogurt with a little bit of both?" We need to understand, very clearly, that there are such things as right and wrong; and that, furthermore, it is always worth fighting to the bitter end for the right thing rather than accepting second best because a bunch of lawyers and politicians and hairdressers from Brazil and squishy newspaper columnists and other members of the liberal elite have told us that second best is the best we can hope for.
On Brexit, for example, I'm with Her Majesty the Queen: "'I don't see why we can't just get out? What's the problem?'
Read the rest at Breitbart.