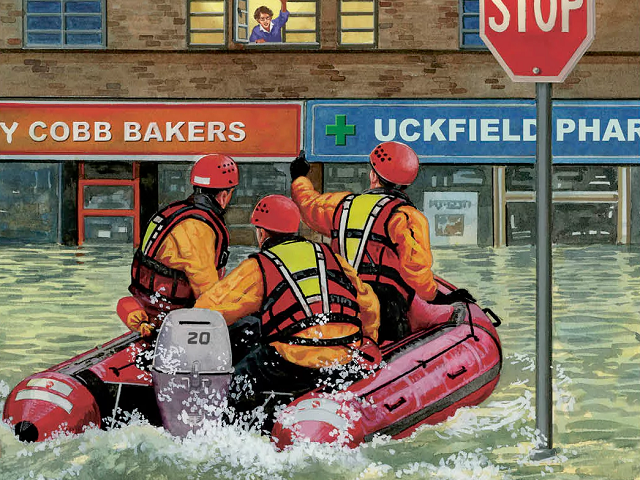 When I first read the headline on Twitter I thought this sounded like a perfectly splendid and hilarious idea – albeit a slightly cruel joke at the hapless Prince's expense.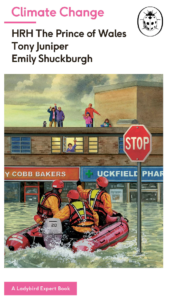 Ladybird has been doing a lot of ironic, spoof texts for adults, recently, with comical titles like
The Ladybird Book of the Hangover; Five Go On A Strategy Away Day; The Midlife Crisis; the Ladybird book of the Zombie Apocalypse;
and
The Hipster
.
A book on Climate Change by a pampered, deluded prince who has a valet to squeeze his toothpaste onto his toothbrush, drives a bio-fuel-powered Aston Martin and who predicted more than a 100 months ago that we had just 100 months left to save the world from ManBearPig sounded to me like a perfect fit for the series.
Perhaps I ought first to explain for the benefit of non-British readers what a Ladybird book is and why it occupies such an important place in our national psyche. Essentially it's our literary equivalent of Sesame Street: Ladybird books taught many of us to read.
I myself learned to read using the Peter and Jane Ladybird series. Peter and Jane were the products of a wholesome pre-feminism-style nuclear family: Mum did the housework and shopping; Dad went out to work and even possibly smoked a pipe and had his supper waiting for him when he got home. They had a dog called Pat. See the dog. The dog likes the bone. Pat likes the bone. Pat is the dog. Something like that.
After Peter and Jane you would graduate to the more generalist Ladybird easy-reading  books, with titles like The Soldier (part of the People at Work series), The Elves and the Shoemaker (Well-loved Tales series), The Story of Railways (a Ladybird 'Achievements' book), Warwick the Kingmaker (from the Adventure from History series) and so on.
Anyone in Britain aged from about 35 upwards remembers these classics very fondly and was very sad when the series more or less petered out in the Nineties and Noughties.
But then came the Ironic Revival.
It started with We Go To The Gallery – a series of illustrations by painter Miriam Elia in which Peter and Jane try to make sense of modern art. This ended in disaster for Elia who was brutally squished by the publisher's copyright lawyers.
Read the rest at Breitbart.