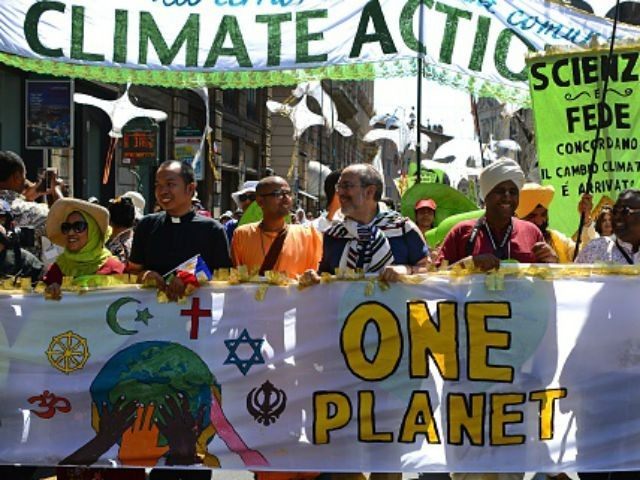 President Trump's latest moves on the Paris agreement are – depending on your point of view – either a masterstroke of realpolitik by a consummate dealmaker or a shameful fudge: he has decided to kick the can down the road by leaving the decision up to the Senate.
This isn't, of course, what he promised on the campaign trail.
In May last year in North Dakota he was quite explicit:
We're going to cancel the Paris Climate Agreement and stop all payments of U.S. tax dollars to UN global warming programs.
What he probably wasn't banking on, though, when he made that commitment was that it wouldn't just be the liberals and greenies he'd be battling – but also a significant chunk of his own administration.
Though his EPA chief Scott Pruitt and his advisor Steve Bannon were all for pulling out, everyone else in his inner circle – not just the inevitable Jared Kushner and Ivanka, but also Secretary of State Rex Tillerson and even Energy Secretary Rick Perry – were keen to stay in.
The compromise – declare the agreement a treaty then send it to the senate to be killed – was in the event, probably the best skeptics could have hoped for.
Read the rest at Breitbart.