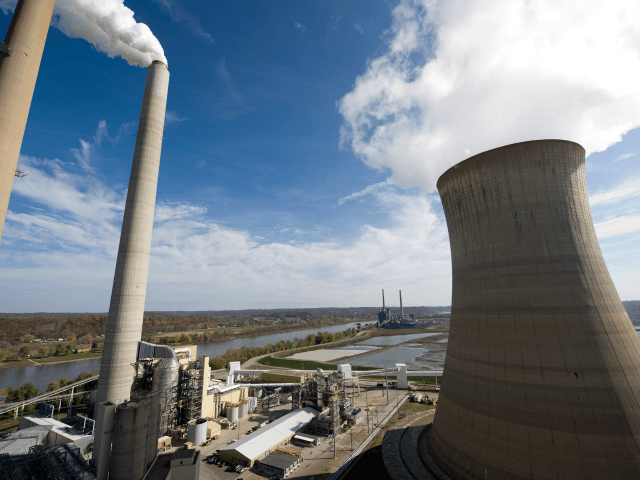 Carbon Capture and Storage (CCS) – the miracle technology which will supposedly allow us to burn more coal while saving the planet from global warming – is a complete waste of time and energy.
It's so expensive that it makes even renewables and nuclear look cheap.
These findings – from a report by Professor Gordon Hughes, Professor of Economics at the University of Edinburgh and a former adviser to the World Bank – vindicate a recent call by President Trump to cut the 2018 budget for CCS research by 77 percent.
They also make a mockery of the grandiose schemes proposed by the International Energy Agency and the Intergovernmental Panel on Climate Change to decarbonize the global economy in line with the Paris Agreement. Both organizations have made heroic assumptions about the value of CCS technology in helping to meet their CO2 reductions targets.
Here, for example, is the ex-head of the IPCC Rajendra Pachauri touting it at the time of the last IPCC Assessment Report in 2014:
Carbon capture and storage (CCS) – the nascent technology which aims to bury CO2 underground – is deemed extremely important by the IPPC. It estimates that the cost of the big emissions cuts required would more than double without CCS. Pachauri said: "With CCS it is entirely possible for fossil fuels to continue to be used on a large scale."
This, we can now see from Hughes's detailed report for the Global Warming Policy Foundation, is just more of the kind of "harnessing-the-magical-power-of-organic-unicorns"-style nonsense we've come to expect from the IPCC. (And the similarly green-compromised IEA, for that matter).
The idea of CCS – capturing carbon-dioxide from industrial processes and then storing it underground where it can never been released – has been around for nearly 40 years. But it has never worked on a commercial scale and now almost certainly never will.
Already very expensive – in the UK, Hughes estimates, it would add around £10 to £15 (around $20) per MWh to the price of electricity, adding between £3.5 billion and £5 billion ($4.5 billion and $6.5 billion) to electricity bills – it has been rendered even more financially unviable by renewables, which are propped up with so much subsidy and which have distorted the market so badly that there simply isn't any realistic possibility of still more money being found for the white elephant that is CCS.
Up till now the U.S. Energy Department has been spending $200 million a year researching CCS. Trump is proposing to cut this annual spend to $30 million.
When this was announced, Trump inevitably took flak from the usual vested interests.
Since the announcements, coal companies are being deferential to the White House, but quietly shifting their emphasis to Congress to save CCS funding in the budget.

Rick Curtsinger, a spokesman for coal company Cloud Peak Energy, said that Trump has been "extremely supportive of America's coal miners" and that he "has a difficult task in prioritising issues and balancing the budget."

But, Curtsinger added in an email: "We are hopeful that Congress will support the further development and commercialisation of the carbon capture technology that we believe is necessary for coal to be able to play a long-term role in providing secure, reliable, and affordable electricity while addressing concerns about CO2 and climate."
But whoever is advising Trump on energy and climate issues is clearly very well informed. However much coal producers might wish it, Carbon Capture and Storage is not the panacea that is suddenly going to make their product eco-friendly.
Does this mean that Trump is about to renege on his election trail compact with the coal-producing states?
Not necessarily. As the below chart shows, stories about the death of coal have been greatly overdone. They are largely put about by the oil and gas industry, which is now keener than almost anyone to promote the climate change scare because it sees it as a means of stealing coal's market share.
Read the rest at Breitbart.