Have you ever wondered what kind of sadistic, totalitarian mentality you might need to want to carpet the countryside with bat-chomping, bird-slicing eco crucifixes in order to save the planet from an imaginary problem?
This book, unearthed by David Archibald at American Thinker, offers a clue: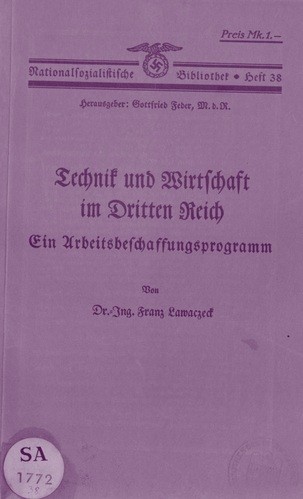 It's by a Nazi inventor and industrialist called Dr. Franz Lawaszeck, whose proposed solution to Germany's energy problems in the 1930s was the wholesale adoption of wind turbines.
In his book, he writes:
Wind power, using the cost-free wind, can be built on a large scale.  Improved technology will in the future make it no more expensive than thermal power.  This is technically and economically possible and opens up a quite new life-important type of power generation.  The future of wind is no longer small windmills, but very large real power plants.  The wind towers must be at least 100 m [330 ft] high, the higher the better, ideally with rotors 100 m [330 ft] in diameter.  This kind of high cage mast is already built in the shape of high radio masts.
Here is a picture of the kind of structure he envisaged: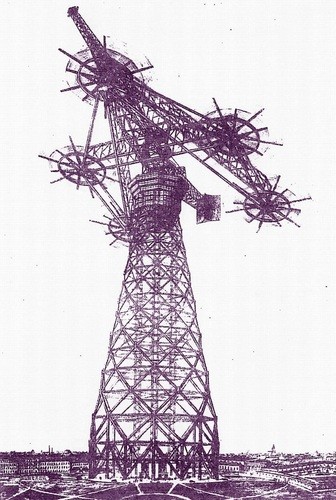 Beautiful, isn't it?
Read the rest at Breitbart.