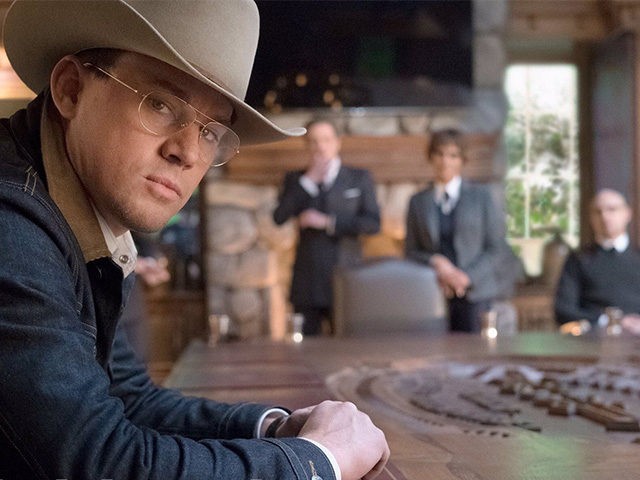 I totally love and adore Kingsman: The Golden Circle. Here are some reasons why – despite its miserly, sub-60 percent ratings thus far on Rotten Tomatoes – I think you will too.
The Swearing. Every second word is an expletive – as befits a director, Matthew Vaughn, who introduced his two producers at the London premiere this week as "Bad Cop and C*** Cop". Possibly all that cussing may be a bit rich for some American ears but here's the thing: no Hollywood studio would ever have passed this script, just as they would never have passed the Kick-Ass script in which the same language is used, only by an 11-year old girl who chops people in half with Samurai swords, like never happens ever in Hollywood movies, which is why Kick-Ass was so cool.
The Casting. No one in this movie was cast because they needed a person of color or a "strong female character." Halle Berry is quite obviously there because they wanted Halle Berry, not because they wanted to tick a few race and gender boxes. (Ditto Samuel L Jackson in the first Kingsman, who was there, quite obviously because the part needed to be played by Samuel L Jackson, not A.N. Random Black Person).
Read the rest at Breitbart.