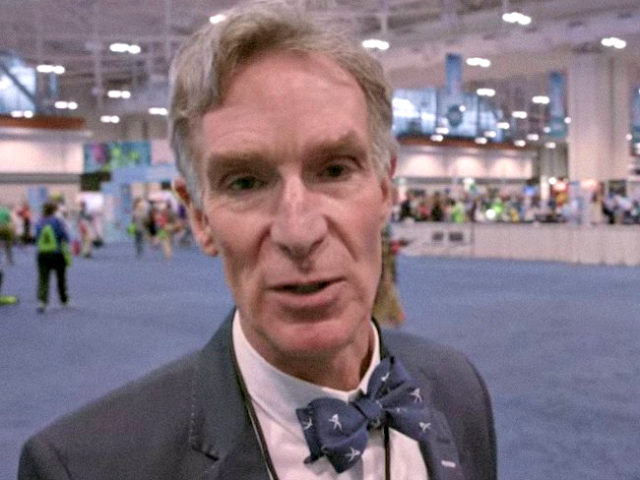 Bill Nye — the man who has built an entire media career on the somewhat flimsy basis that his surname rhymes with "Guy" and if you put "Science" in front of it then it makes "Science Guy" — has made a movie, for which a trailer was released Thursday.
The new PBS film is called Bill Nye: Science Guy, and chronicles the success of his 90s PBS kids show and his current campaign to promote climate science to adults.
If that doesn't put you off, you should see the trailer. It's Ghostbusters remake awful. You'll cry, you'll writhe, you'll scream. It will put you off science forever.
Part of the problem is, of course, Bill Nye himself. He can't help the way he looks, but he really can help the way he dresses and acts. Everything about him from that fruity bow tie to the creepy uncle twinkle in his eye says: "The only time a guy like this should be allowed anywhere near children is in a Stephen King movie, wearing a clown suit."
But worse, far worse, is what he actually says:
Read the rest at Breitbart.