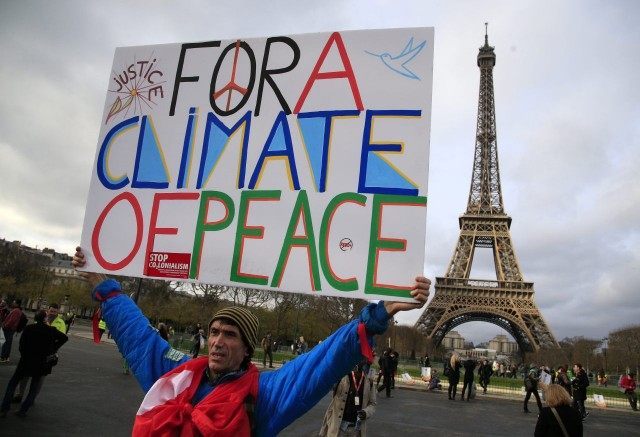 The United Nations has officially confirmed what many of us, including President Trump, knew already: the Paris climate accord was a complete waste of space.
As UN Environment admits in its latest Emissions Shortfall report, even when you add up all the CO2 reduction pledges made by all the signatory nations at Paris, it still comes to only a third of what is supposedly necessary to stop the world warming by more than 2 degrees C by the end of this century.
According to UN Environment's head Eric Solheim, the world is heading for disaster:
"One year after the Paris Agreement entered into force, we still find ourselves in a situation where we are not doing nearly enough to save hundreds of millions of people from a miserable future. Governments, the private sector and civil society must bridge this catastrophic climate gap."
Another way of looking at it, though, is that President Trump's decision to pull out of the Paris accord is now fully vindicated. Had the Agreement been ratified, the U.S. would have handed countries like China and India a huge competitive advantage over the American economy. But – as even the UN now admits – it would have made no discernible difference to the alleged problem of "global warming." So what, exactly would have been the point?
Read the rest at Breitbart.