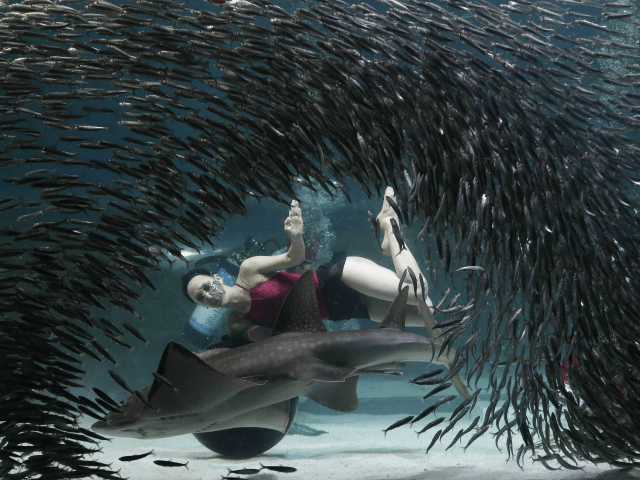 'Fish prefer plastic to food,' claimed a paper published in Sciencelast year. It was the environmental horror story du jour.
The billions of tons of plastics that we release into the environment for the most part do not biodegrade. But they do degrade, breaking into ever smaller particles that end up in the oceans. Lönnstedt et al. show that the impacts of these microplastics are multifold (see the Perspective by Rochman). Eurasian perch larvae exposed to microplastics were less active, less responsive to predator cues, more likely to be eaten, and less likely to thrive—preferring to eat plastic rather than their natural prey.
Naturally, this news was seized on by the mainstream media as further proof of the damage man's selfishness, greed and refusal to amend his lifestyle was causing to the planet.
It was reported everywhere from the London Times and the Washington Post to the Smithsonian Magazine and the BBC.
The study, by Swedish researchers, seemed to confirm everyone's worst suspicions about plastic pollution of the oceans. Of especial concern in this case were the plastic microbeads used by the cosmetics industry in skincare products. These microbeads have been madeillegal in the U.S. under legislation introduced during the last days of the Obama administration, with the European Union considering a similar ban.
Here is how the BBC reported the story:
Read the rest at Breitbart.