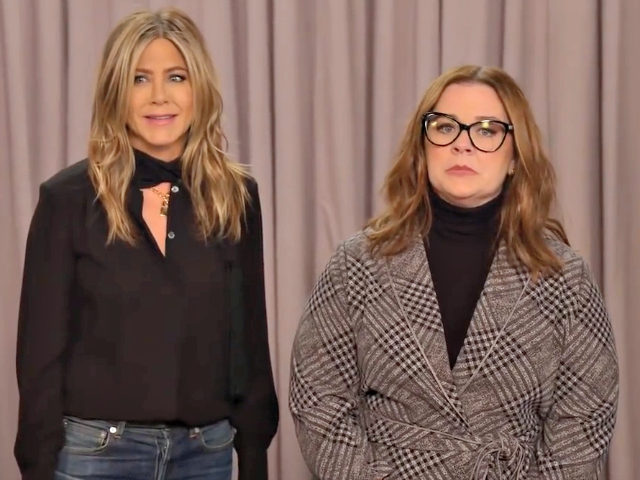 Melissa McCarthy and Jennifer Aniston have dealt climate skeptics a blow from which they may never recover… a sketch onJimmy Kimmel Live on Thursday suggesting that not believing in climate change is the same as not believing in gravity.
The sketch begins with McCarthy, hilariously dressed as a menorah, to hide the comedy fat suit she is wearing underneath.
McCarthy explains that the "really smart people" know that "global warming" is a "ruse invented by the Illuminati."
But, she goes on, there's an even bigger issue facing our planet which "the Mainstream Media doesn't want you to hear about" and which they say is "Settled Science." People who disagree that this is a problem are called "Duh-Nye-Urz."
McCarthy is talking, she says, about the fact that gravity does not exist.
Read the rest on Breitbart.