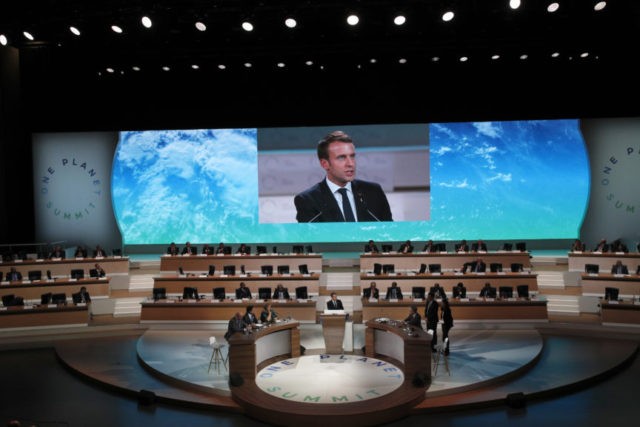 Eighteen climate scientists, 13 of them from the U.S., are emigrating to France to take advantage of President Macron's $70 million publicity stunt to embarrass President Trump scheme to save climate science from evil, right-wing deniers.
As I reported earlier this year, Macron announced the scheme on his Facebook page in February – even before he knew he'd won the French presidential election – perhaps as some kind of anti-Trump trolling exercise:
"This is a message for American researchers, entrepreneurs, engineers working on climate change…I do know how your new president has decided to jeopardize your budget, your initiatives as he is extremely skeptical about climate change. I have no doubt about climate change… Please come to France. You are welcome. It's your nation. We like innovation. We want innovative people. We want people working on climate change, energy, renewables, and new technologies. France is your nation."
And now France's hard-pressed taxpayers are going to have to pay for his idle boast.
According to France 24:
"The selected projects are of very high standards and deal with issues that are particularly important," the jury said in a statement, noting its members had received a total of 1,822 applications, of which 1,123 came from the US. A second round of laureates will be announced "during the course of the spring of 2018", it said.
Naturally, those selected have seized the opportunity to wail about the decline of climate research opportunities in the Trump administration.
Read the rest at Breitbart.