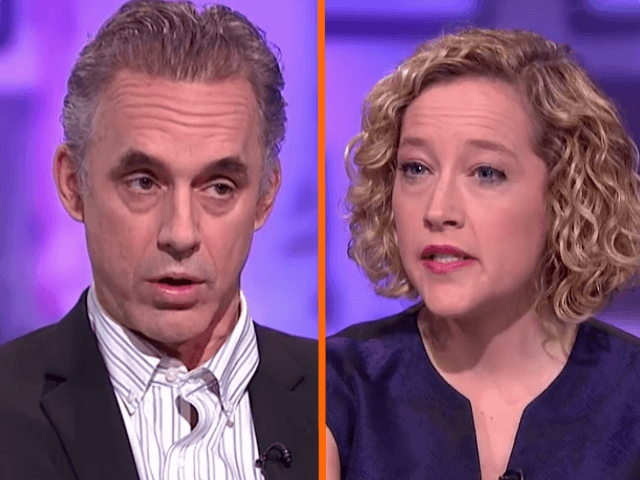 Jordan Peterson has called bull on the left's claims that SJW media maven Cathy Newman has been a victim of "threats" and"alt-right" bullying.
In his first video appearance since totally owning Newman in a must-watch Channel 4 studio discussion on feminism, free speech and social justice, Peterson expressed regret at having given any credence to the threat claims.
"Define threats," Peterson says, when asked whether he believes if these "threats" ever actually existed.
Because there is no evidence that these "threats" were credible, Peterson now wishes he had never tacitly endorsed their existence when he asked his Twitter followers to "back off" from being rude to Newman.
His critics just exploited this by using it as proof that threats had indeed been made.
Read the rest at Breitbart.