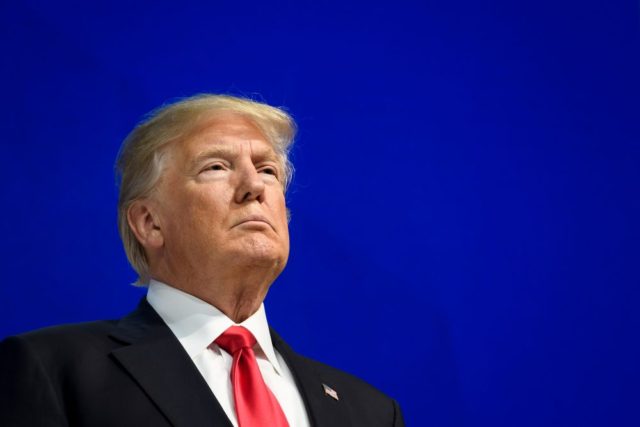 We knew something apocalyptic was coming in Davos today. Those tactically released photographs of President Trump arriving by helicopter with his entourage were the giveaway: the silhouetted choppers strung out in extended line in the orange-yellow light above the mountains.
Why, if you'd listened carefully, you might almost have heard the strains of Wagner's Ride of the Valkyrie wailing above the whup whup whup of those thrumming blades. And a guy with a cavalry hat and cigar in his mouth growling something about Charlie's lack of surfing abilities, and the sweetness of the smell of napalm in the morning.
Yep, Lt Col Kilgore had arrived at the heart of the belly of the beast and the enemy was about to get a very rude awakening.
The enemy on this occasion, of course, was Davos Man. Or – if you prefer – the globalist elite which has spent the last several decades stitching up the world in its own interests: the Vampire-Squid-trained central banksters; the EU technocrats; the corporatist crony capitalists; the rent-seeking sustainability experts; the priggish, politically correct, sermonising NGOs; the controlling one world government freaks; the woke Hollywood groupies; George Soros; pretty much all the reasons that made us vote for Donald Trump or Brexit, all gathered in one very expensive Swiss ski resort.
And in the Col Kilgore role was, of course, Donald Trump.
How did he do? Did he – to quote another movie – unleash hell?
He most surely did and it was great entertainment. But more importantly than that, it was great statesmanship. Like his similarly brilliant Warsaw speech last year, Trump's speech in Davos today establishes him as – by some margin – the most significant and inspirational and ideologically robust leader of the free world since the era of Ronald Reagan.
Let's examine some key moments in his speech.
I'm here to represent the interests of the America people and affirm America's friendship and partnership in building a better world.
Read the rest at Breitbart.