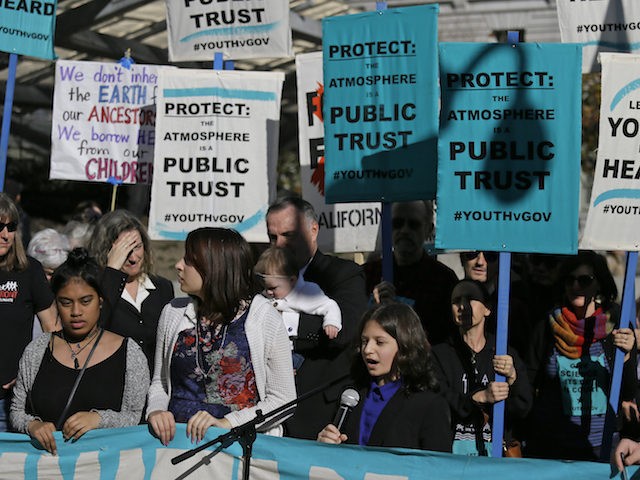 Twenty-one children are using the courts in reliably left-wing Oregon to claim that the Trump administration's policy on climate change is violating their constitutional rights.
As the Washington Post reported Wednesday:
The federal government's request to halt the lawsuit "is entirely premature," wrote Judge Sidney Thomas, the chief judge of the U.S. Court of Appeals for the Ninth Circuit.

"We're looking forward to putting the federal government on trial on climate science and its dangerous fossil fuel policies," said Julia Olson, the lead attorney for the young plaintiffs and chief counsel of Our Children's Trust.
Kids, eh? Is there anything they don't know about climate change, what with all that expert brainwashing they get at school from true believer teachers and from woke animated TV series like Captain Planet and Magic School Bus?
Read the rest at Breitbart.