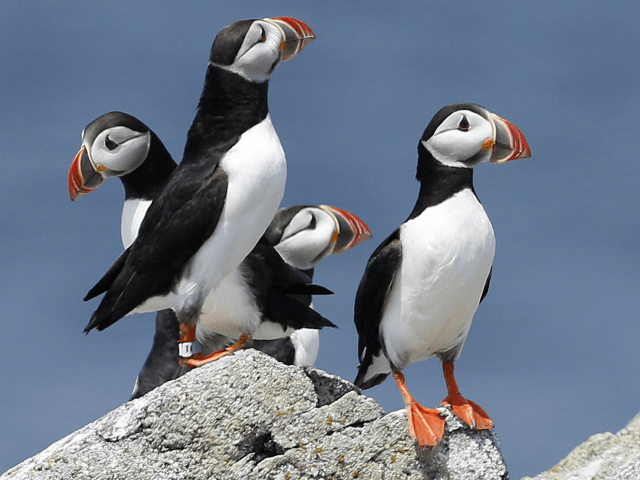 The great thing about puffin stories is that they give you the perfect excuse to run a jolly picture of a puffin at the top. Everyone loves puffins, some – if you're Icelandic – because they're a tasty delicacy, others because, with their distinctive stripy beaks they look so attractive and charming and cute.
I expect this is why the Telegraph sent its science reporter up to the Farne Islands in Northumbria to write up a story it dramatically headlined 'UK puffins may go the way of the dodo with fears of extinction in 50 years.'
It claimed:
So far the news has been bleak. The puffins arrived four weeks later than usual and initial estimates suggest the number of breeding pairs has fallen by 12 per cent.

A combination of climate change, overfishing, plastic pollution and extreme weather has left the little seabirds struggling for survival.
This was followed up by BBC Radio 4's Today programme and also by the Daily Mail.
But the story is #fakenews.
First, as one reader pointed out, puffin colony numbers go up and down all the time.
Read the rest at Breitbart.