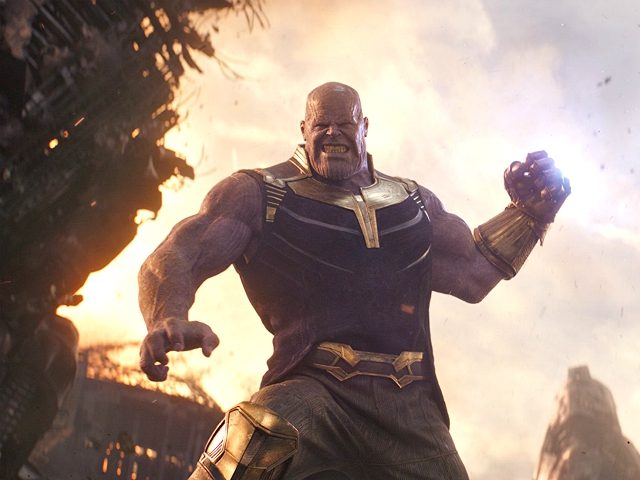 Progressives are worried about Marvel's Avengers: Infinity War. They think its villain Thanos, whose solution to the overpopulation problem is to wipe out half the planet, gives the wrong impression that environmentalists are evil.
At Yale Climate Connections, Michael Svoboda complains:
By ascribing selfless motives to Thanos, AIW tacitly delivers this toxic message: environmentalism = mass murder.
Solitaire Townsend, co-founder of the environmental PR agency Futerra, also finds the movie's message too close for comfort. At Forbes, she writes:
The Mad Titan sounds worryingly like some environmentalists. Over the years the need for 'population control and reduction' has been widely called for as the necessary solution to our resource and sustainability crisis. Thanos is the ultimate Malthusian.  After he fulfills his purpose, crumbling half of life in the universe into dust, he retires to an idyll many environmentalists would enjoy – a simple rural hut set in sunlit dappled fields. He had promised "not suffering, but salvation," and in the final shot a tiny smile is playing on his face after a job well done. Ouch.
For Svoboda, this is a horrible distortion of the essential goodness with which environmentalists are imbued.
Read the rest on Breitbart.