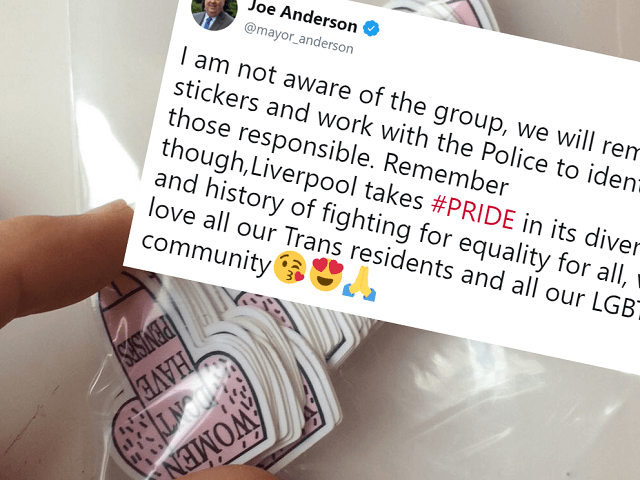 Saying this in Liverpool may now be a criminal offence.
The city's mayor has promised to "work with police" to track down and "identify" those responsible for spreading this hateful, transphobic message.
I am not aware of the group, we will remove stickers and work with the Police to identify those responsible. Remember though,Liverpool takes #PRIDE in its diversity and history of fighting for equality for all, we love all our Trans residents and all our LGBT community😘😍🙏 https://t.co/YJdsA6uXXo

— Joe Anderson (@mayor_anderson) August 18, 2018
Mayor Anderson was responding to a protest campaign by a group calling itself Liverpool ReSisters.
Read the rest on Breitbart.