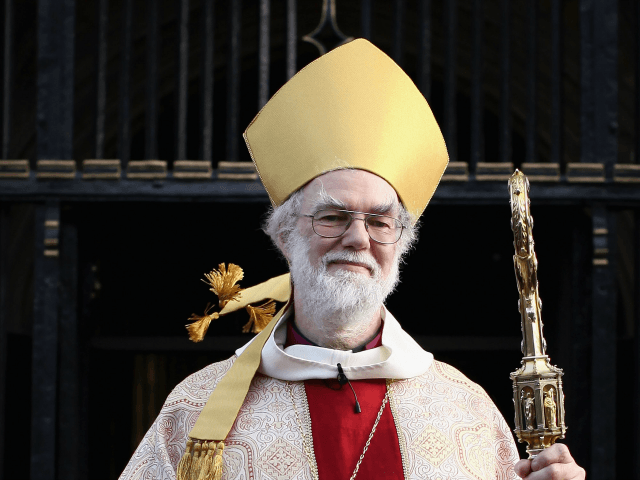 Former Archbishop of Canterbury Rowan Williams has joined calls for a popular uprising to protest against the "unprecedented global emergency" of climate change.
Williams is among 94 scientists, politicians, academics, and green activists who have written to The Guardian in support of the campaign of civil disobedience, led by a group called Extinction Rebellion.
"Are you interested in going to jail?" asks a call to arms by the group in the Ecologist.
Extinction Rebellion's own website is even less oblique about its revolutionary aims:
From the 31 October citizens of this country will commit repeated acts of disruptive, non-violent civil disobedience. There will be mass arrests.

We demand the UK declares a state of emergency, takes action to create a zero carbon economy by 2025, and creates a national assembly of ordinary people to decide what our zero carbon future will look like.

We are willing to make personal sacrifices. We are prepared to be arrested and to go to prison. We will lead by example, to inspire similar actions around the world. This requires a global effort but we believe it must begin in the UK, today, where the industrial revolution began. We will not be led quietly to annihilation by the elites and politicians. We will fight their genocidal behaviour with honour, resilience, and peace, in the spirit of all those who fought for our freedoms before us. We call on everyone, regardless of your political beliefs to join us in fighting for our nation and life on earth.
The immediate aim, according to the group's co-founder Gail Bradbrook, is to get as many protestors in jail as possible.
Read the rest on Breitbart.