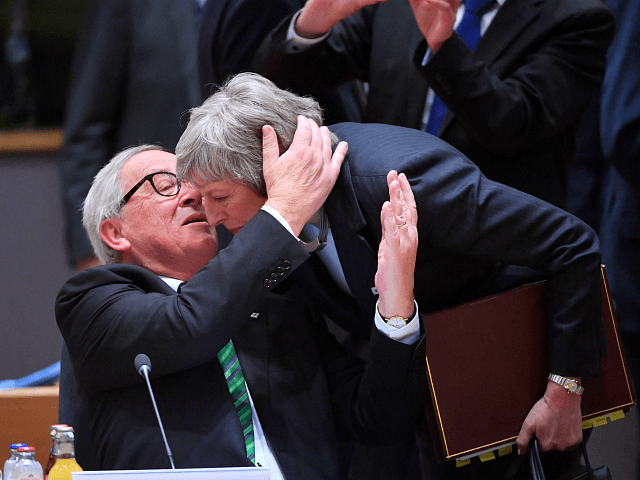 Prime Minister Theresa May's Brexit "deal" is a deviously engineered, triple-lock trap which will leave Britain stuck for all eternity in the European Union, an anonymous civil servant has confirmed.
The civil servant, writing at Brexit Central, describes May's Withdrawal Agreement as an "Orwellian misnomer". Far from helping Britain to leave the EU it keeps it perpetually bound in chains.
He or she goes on to detail the three locks which have been cunningly inserted into the Withdrawal Agreement by legalistically-minded civil servants who know exactly how to sabotage Brexit.
Read the rest on Breitbart.