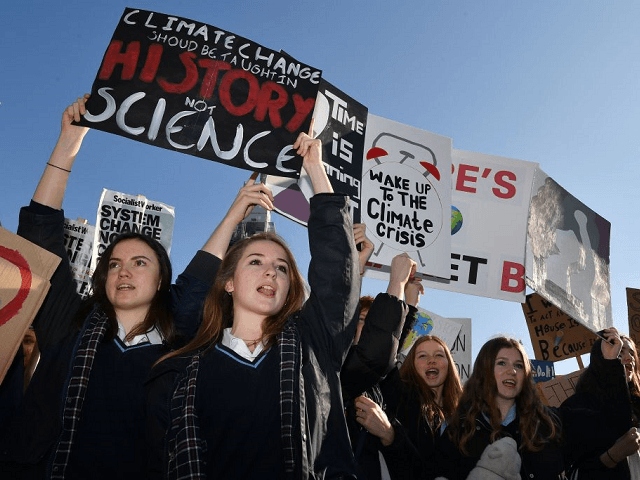 Across Britain brainwashed kids are bunking off school today, because climate change.
Naturally, CNN is right behind them. This is what we learned from a hard-hitting interview conducted by Christiane Amanpour;
From 16-year old Dorothy from the Wizard of Oz lookalike Greta Thunberg:
"We children we understand this in a way that adults don't."
From 17-year old climate activist Anna Taylor:
"My head teacher was very supportive and she said actually after thinking about it she does think this cause is really relevant to my generation."
Aren't teenage kids just amazing? They know so much and see things so much more clearly that it's a wonder we don't put them in charge of the world and let them make all our decisions for us.
Read the rest on Breitbart.