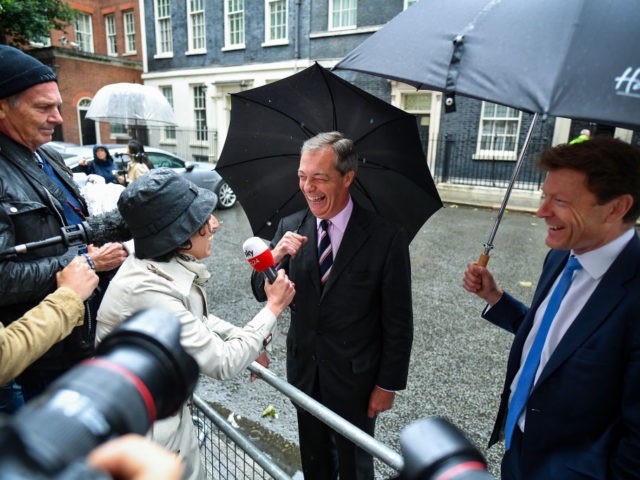 The Brexit Party may have lost the Peterborough by-election but it's winning the battle of ideas. Just look at the effect it is having on the Conservative leadership contest. You could call it the Farage Effect. For the first time in what seems like millennia, Conservatives are advocating recognisably conservative policies again.
Michael Gove says he wants to scrap HS2, replace VAT with a 'lower, simpler' alternative, cut business rates and introduce an Australian-style points-based immigration system.
Boris Johnson wants to slash income tax – increasing the 40p higher rate tax threshold from £50,000 to £80,000 – and to leave the EU on October 31 with No Deal if necessary.
Dominic Raab wants to cut the basic rate of income tax from 20p to 15p.
Even the squishy Jeremy Hunt has promised to slash corporation tax from 19 per cent to 12.5 per cent, the same rate as Ireland's.
You may say this is all too little too late – and I'd be inclined to agree with you.
Read the rest on Breitbart.