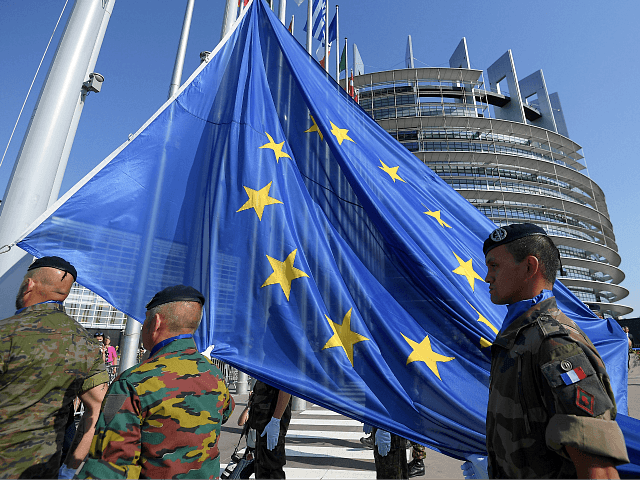 The Brexit Party's MEPs have been compared to Nazis because they turned their backs on the European Union's 'national anthem' at the opening of the European Parliament in Strasbourg.
I'n just surprised that the Brexit party so shamelessly copied the Nazi party in turning its back in an elected assembly. At least we now know what we are up against. https://t.co/aRBTCePTNq

— Gavin Esler (@gavinesler) July 2, 2019
This is just the kind of accusation you would expect from an ex-BBC journalist turned university chancellor: fatuous, woke — and utterly wrong-headed.
First, the European Union is a corrupt, anti-democratic, and increasingly authoritarian institution whose policies on everything from open borders (pro) to free speech (against) have inflicted enormous misery on people across the European continent. So, publicly to display your disdain for such an abhorrent polity, as those Brexit MEPs did, is hardly what you'd call Nazi behaviour. If anything, it's the exact opposite.
Second, let's not forget that the Nazis were actually very fond of the European Union's 'national anthem', "Ode to Joy" from Beethoven's 9th Symphony.
Read the rest on Breitbart.