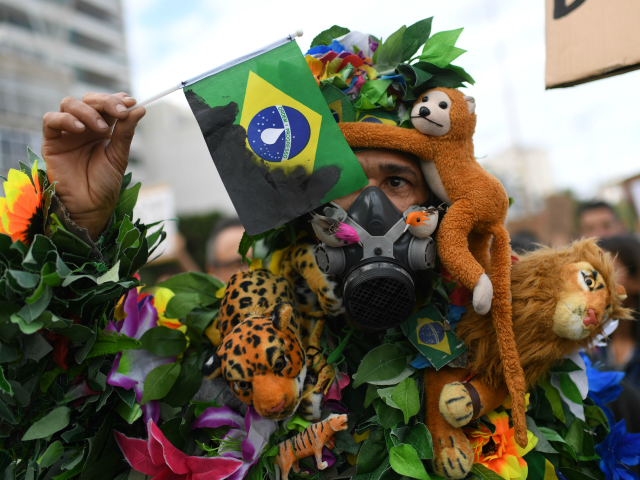 All this week, the mainstream media have been trying to scare you with heartrending tales of burning Amazonia — a conflagration the like of which we have never seen before. Supposedly…
A Washington Post story headlined 'Bolsonaro, Trump, and the nationalists ignoring climate disaster' quotes Vitor Gomes, an environmental scientist at the Federal University of Para:
"I cannot remember any other big fire episode like this one."
According to the BBC:
Brazil's Amazon rainforest has seen a record number of fires this year, new space agency data suggests.

The National Institute for Space Research (Inpe) said its satellite data showed an 84% increase on the same period in 2018.
According to NPR:
Brazil's president is facing backlash after suggesting, without evidence, that nongovernmental organizations might be setting fires in the Amazon rainforest to make him look bad.

There have been more than 74,000 wildfires in Brazil this year — an 80% surge since last year. pic.twitter.com/UmUfLeewpR

— NPR (@NPR) August 22, 2019
Read the rest on Breitbart.