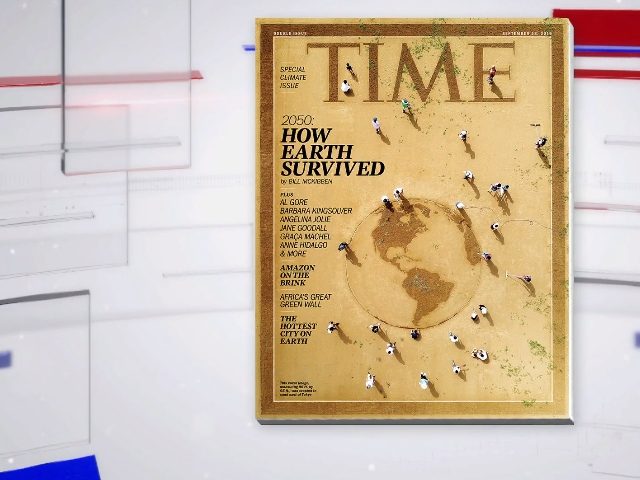 TIME magazine has produced a special edition on climate change in which some of the world's most hysterical alarmists – Al Gore, Bill McKibben, Michael Mann – have been space to gibber and shriek about how totally doomed we are thanks to our selfishness, greed and unwillingness to change our carbon-guzzling lifestyles.
2050: The Fight for Earth. Introducing TIME's new issue on climate change https://t.co/AK6ziU36jR pic.twitter.com/AFbcCrJ1P6

— TIME (@TIME) September 12, 2019
Read the rest on Breitbart.