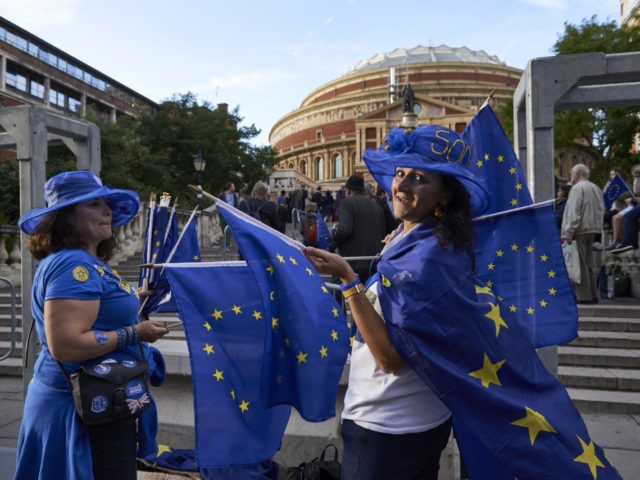 Two Brexit campaigners were chucked out of the Last Night of the Proms in London's Royal Albert Hall at the weekend after security caught them unfurling an offensive banner which read 'Brexit Now.' They had been attacked by Remainers in the audience who tried to rip the banner from their hands.
The official excuse proffered by the BBC, which hosts the event, was that the banner was "too big."
But everyone knows the real reason: the BBC loathes Brexit and it loathes Brexiteers even more. That's why it has gleefully hijacked this most quintessentially British — and Brexit-y — of events and transformed it into a toe-curling paean to the joys of political correctness, identity politics and the European Union.
Read the rest on Breitbart.