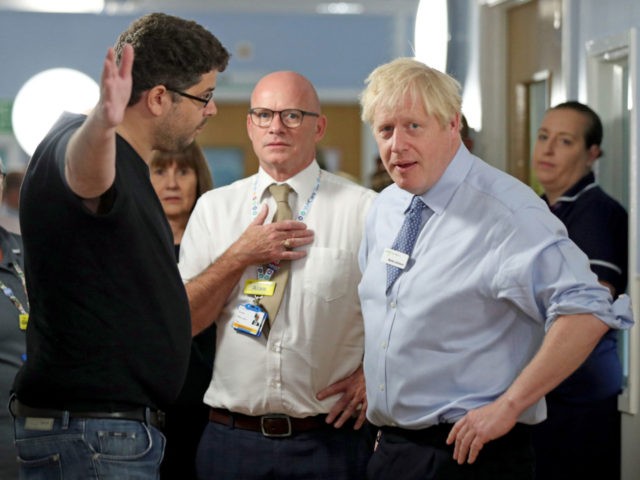 A Labour activist has ambushed Conservative Prime Minister Boris Johnson at a hospital and ranted at him about NHS cuts. Using your skill and judgement see if you can spot the news story cunningly hidden in that sentence.
While you're trying to work out, here is how the BBC promoted it:
"There are not enough doctors, there are not enough nurses. The NHS is being destroyed, and now you come here for a press opportunity"

The father of a sick child confronts Boris Johnson on a visit to a London hospitalhttps://t.co/Yd5A08oLtU pic.twitter.com/OAOi5Q14fG

— BBC Politics (@BBCPolitics) September 18, 2019
And here is how the BBC's political editor Laura Kuenssberg chose to spin it:
Another very, very awkward encounter for PM – taken to task by a parent on a children's ward in London where he says repeatedly the 'NHS has been destroyed' – Johnson like rabbit in headlights pic.twitter.com/byRiXlD0ig

— Laura Kuenssberg (@bbclaurak) September 18, 2019
Have you worked out where the news story is yet?
Ha ha. Fooled you! There is, of course, no news story here whatsoever. It's what used to be known in the trade — in the days when the journalistic industry maintained professional standards — as a 'dog bites man' story.
Scrap the licence fee.
Read the rest on Breitbart.