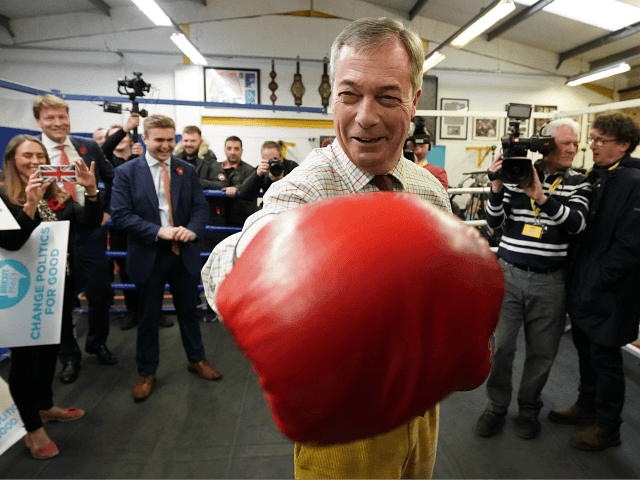 Nigel Farage is putting ego before country and destroying Brexit.
This is the narrative being assiduously promoted by the Conservative party — including by Farage's most natural sympathisers on the right. (It is, as Melanie Philips says, a blue-on-blue onslaught.)
.@Jacob_Rees_Mogg says that Nigel Farage "should be really proud of his political career, and it would be a great shame if he carries on fighting after he has already won to snatch defeat from the jaws of victory." pic.twitter.com/s7uhZ7pHWa

— BrexitCentral (@BrexitCentral) November 4, 2019
But let's not forget it is a narrative. Britain is now in the midst of a short but definitely not sweet general election campaign in which every party, every candidate, will happily sell their grandmothers into slavery if it grabs them a few extra votes.
Read the rest on Breitbart.