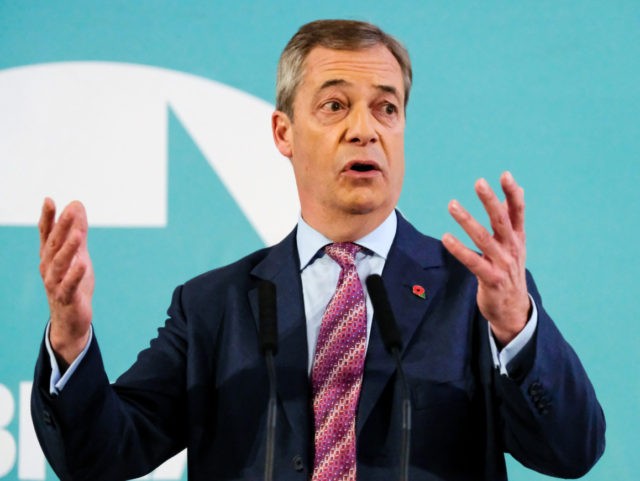 Rarely have I seen Nigel Farage look so drained, grey and subdued as he did when announcing today in Hartlepool that he was standing down a chunk of his army.
His Brexit Party will not be contesting any of the 317 seats the Conservatives won in the general election.
Yes, in strategic terms this informal Leave Alliance is probably for the best.
"The single most important thing in our country now is to not let a second referendum happen" @Nigel_Farage

"We have put country before party and we will now take the fight to Labour" @brexitparty_uk

"We have formed a #LeaveAlliance – albeit a unilateral one"

— Martin Daubney MEP ➡️ (@MartinDaubney) November 11, 2019
Having fought for Brexit for three decades, Farage understandably doesn't want to blow it now by splitting the Leave vote and placing Britain's future in the hands of an unholy alliance of greens, Marxists, dripping wet liberals and Remoaner hold outs.
Read the rest on Breitbart.