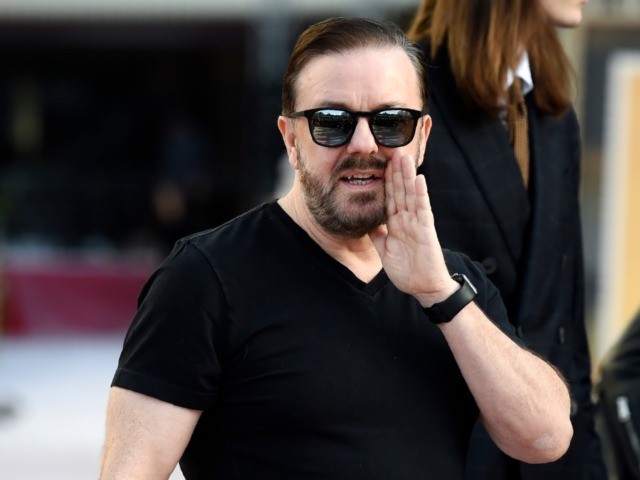 If there's one lesson we on the freedom side of the argument can learn from Ricky Gervais's superb, heroic, life-affirming performance roasting the Wankerati at the Golden Globes, it's never, ever, ever apologise; always double down.
It's, of course, possible that by so spectacularly dissing the hypocrisy of Hollywood culture, Gervais will have killed his U.S. career. But I think it's much more likely that it will propel him to the unassailable league of Dave Chapelle – another of those rare celebrity voices who stared into the abyss of woke and – unlike Kevin Hart – refused to blink, and emerged stronger and more popular than ever before.
Chapelle, I thought, had set the bar pretty high for sheer daring and tastelessness with his quips on his brilliant recent Netflix show Sticks & Stones – like the one about Macaulay Culkin and Michael Jackson.
Last night's Golden Globes were Gervais's hold-my-beer response.
No cow was considered too sacred for the slaughter
Not liberal America's favourite smug English lard-butt:
Read the rest on Breitbart.