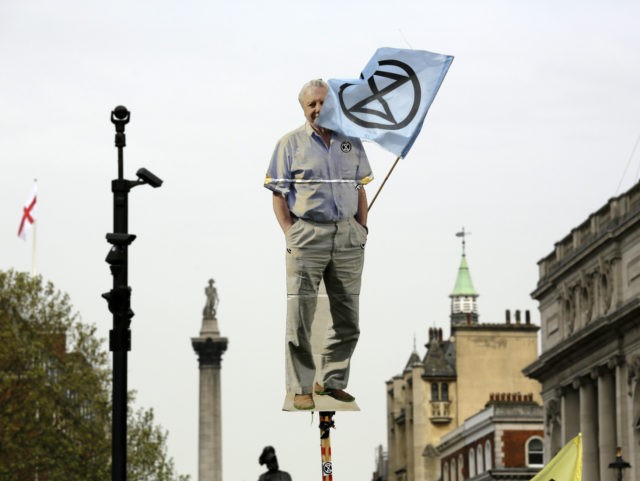 The revolution always eats its own – as veteran eco-activist Sir David Attenborough has just discovered.
Despite his relentless pushing of the global warming scare narrative on his BBC and Netflix documentaries, Attenborough has just been doorstepped by Extinction Rebellion as punishment for not being sufficiently extreme.
Attenborough had made the mistake of criticising Extinction Rebellion's aggressive, disruptive tactics on a TV breakfast show. XR responded by invading the 94-year old's privacy.