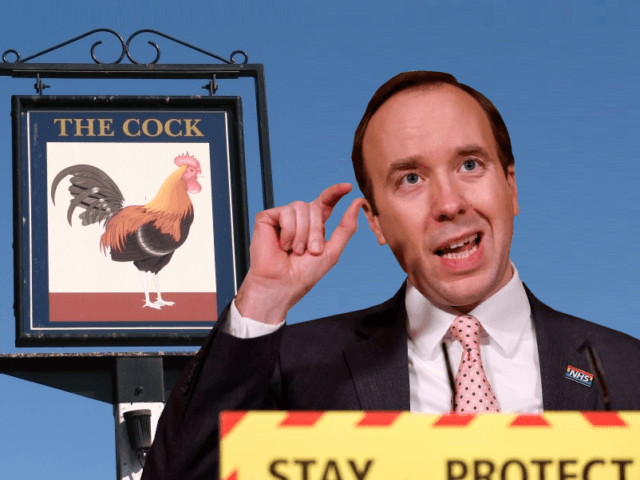 A government minister redecorating his home study would seem like a non-event in normal times, but the act takes on special importance when you mix in the former landlord of a historic English inn, allegations of dodgy contracts, and a cool £30 million of taxpayer's money.
Controversial UK Health Secretary Matt Hancock appears to have removed from his study wall a photograph of his favourite local pub – which till recently featured prominently in the background when he gave TV interviews.
Great spot from @ElspethElspeth

Overnight "the photo of @MattHancock mate's pub, the Cock Inn, has been taken off the wall behind him"

The publican, Alex Bourne's contract to produce millions of vials for NHS Covid tests now under investigation by the UK's medical regulator. https://t.co/q8us0k5Fh7 pic.twitter.com/yNct7zGgMn

— Stefan Simanowitz (@StefSimanowitz) February 23, 2021
A picture of the pub — The Cock Inn — was visible when Hancock gave media interviews on Sunday but had mysteriously vanished by Monday.
Read the rest at Breitbart.