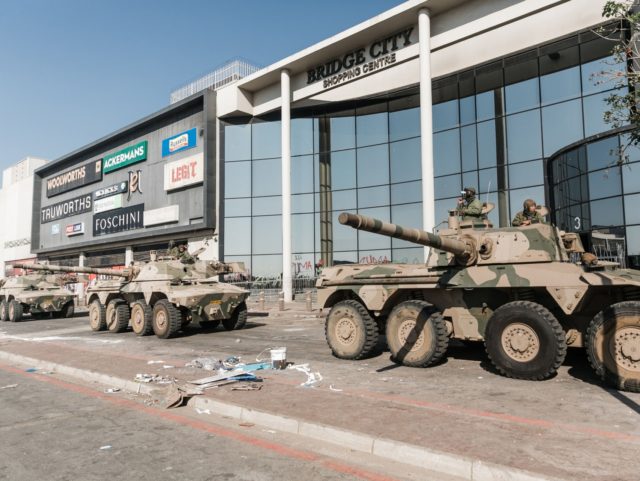 Rioting, looting and violence have swept two South African provinces, Gauteng and KwaZulu-Natal. Dozens of people have been killed, vital infrastructure has been destroyed and the damage runs into the billions. But it's OK: the Imperial mother country has got South Africa's back. Behold the latest initiative from the United Kingdom's Foreign and Commonwealth Office!
No, really. While South Africa burns, Boris Johnson's administration is saying: "Let them eat wind turbines!"
With less than four months to go until @COP26 the UK along with the @_AfricanUnion and South Africa today partnered together to accelerate #ClimateAction across the continent through the AU Green Recovery Climate Action Plan. #AU_GRAP #AUGreenRecovery pic.twitter.com/ActsJHdjHB

— UK in South Africa🇬🇧 (@ukinsouthafrica) July 15, 2021
All the British government can think about is relentlessly pushing the "sustainability" agenda (which nobody wants except the Prime Minister's wife Carrie Symonds, her foetid posse of hair shirt eco loons, and the cabal of globalist billionaires pushing for the Great Reset).
Read the rest on Breitbart.