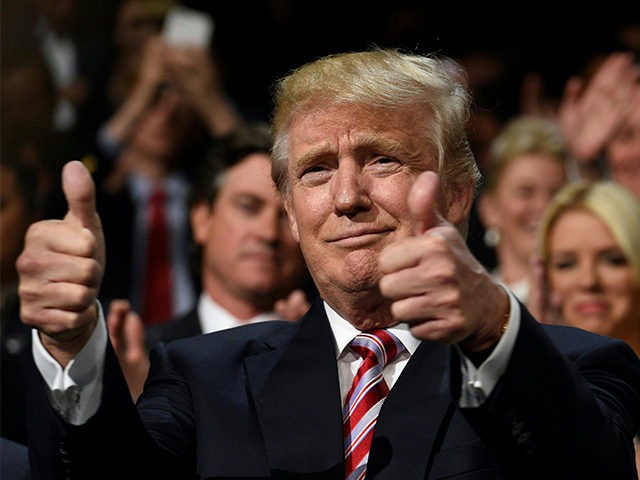 Trump really needs to mention this point at his rallies, not just for the trolling, but also because it happens to be true.
Consider just one example: the hundreds of thousands of rare birds and endangered bats slaughtered in the US every year by the wind farms that Hillary Clinton applauds (and will no doubt go on subsidising) and that Donald Trump loathes (and will no doubt starve of subsidies and cause to become as extinct as the Dodo).
As the Daily Beast recently noted, Trump's hatred of wind farms is probably the most consistent and long-standing of all his political convictions.
Trump does have a point. If you care about flying wildlife, bat-chomping, bird-slicing eco-crucifixes really are about the most pointlessly destructive form of power generation there is – as a series of recent studies show.
These ones specifically concern bats – one of the world's most fragile species, carefully protected by large bodies of legislation.
And with good reason, as Oxford University ecologist Clive Hambler explains here:
Bats are what is known as K-selected species: they reproduce very slowly, live a long time and are easy to wipe out. Having evolved with few predators — flying at night helps — bats did very well with this strategy until the modern world. This is why they are so heavily protected by so many conventions and regulations: the biggest threats to their survival are made by us.

And the worst threat of all right now is wind turbines. A recent study in Germany by the Leibniz Institute for Zoo and Wildlife Research showed that bats killed by German turbines may have come from places 1,000 or more miles away. This would suggest that German turbines — which an earlier study claims kill more than 200,000 bats a year — may be depressing populations across the entire northeastern portion of Europe. Some studies in the US have put the death toll as high as 70 bats per installed megawatt per year: with 40,000 MW of turbines currently installed in the US and Canada. This would give an annual death toll of up to three -million.

Why is the public not more aware of this carnage? First, because the wind industry (with the shameful complicity of some ornithological organisations) has gone to great trouble to cover it up — to the extent of burying the corpses of victims. Second, because the ongoing obsession with climate change means that many environmentalists are turning a blind eye to the ecological costs of renewable energy. What they clearly don't appreciate — for they know next to nothing about biology — is that most of the species they claim are threatened by 'climate change' have already survived 10 to 20 ice ages, and sea-level rises far more dramatic than any we have experienced in recent millennia or expect in the next few centuries. Climate change won't drive those species to extinction; well-meaning environmentalists might.
Like a lot of true nature lovers – as opposed to the environmental industry's numerous watermelons: green on the outside, red on the inside – Hambler is extremely concerned about the wind farm threat to wildlife.
Read the rest at Breitbart.