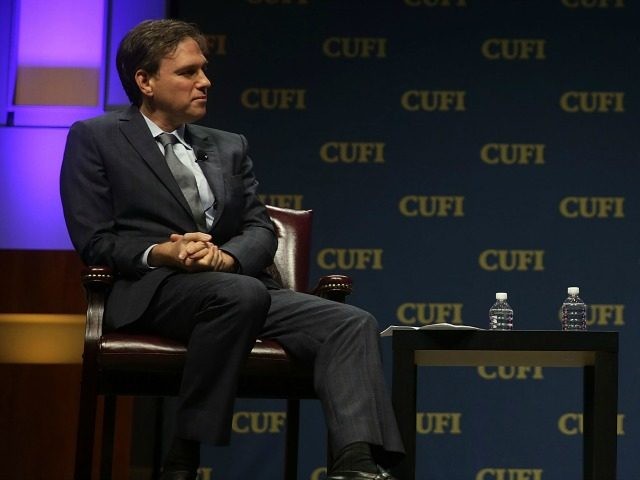 New York Times readers are deserting in droves in protest that its new columnist, Bret Stephens, thinks incorrect thoughts about man-made global warming.
In his first column Stephens committed the cardinal sin of suggesting that maybe climate change isn't quite the major existential threat that liberals have cracked up to be; and that maybe the environmentalists' rabid zealotry is doing their cause more harm than good.
Claiming total certainty about the science traduces the spirit of science and creates openings for doubt whenever a climate claim proves wrong. Demanding abrupt and expensive changes in public policy raises fair questions about ideological intentions. Censoriously asserting one's moral superiority and treating skeptics as imbeciles and deplorables wins few converts.
Mighty has been the progressives' wrath.
According to Soros attack dog Joe Romm, it could scarcely have been worse if the New York Times had given the column to the former Imperial Wizard of the Ku Klux Klan, David Duke.
According to the Guardian's Dana Nucitelli, the most charitable thing you could say about Stephens's piece is that it's "ignorant and wrong."
Professor Ken Caldeira, of the Carnegie Institute for Science, has publicly cancelled his NYT subscription.
So too has German climate professor Stefan Rahmsdorf, who wrote to complain:
My heroes are Copernicus, Galilei and Kepler, who sought the scientific truth based on observational evidence and defended it against the powerful authority of the church in Rome, at great personal cost.

Had the New York Times existed then – would you have seen it as part of your mission to insult and denigrate these scientists, as Stephens has done with climate scientists?
Twitter has been outraged:
Read the rest at Breitbart.