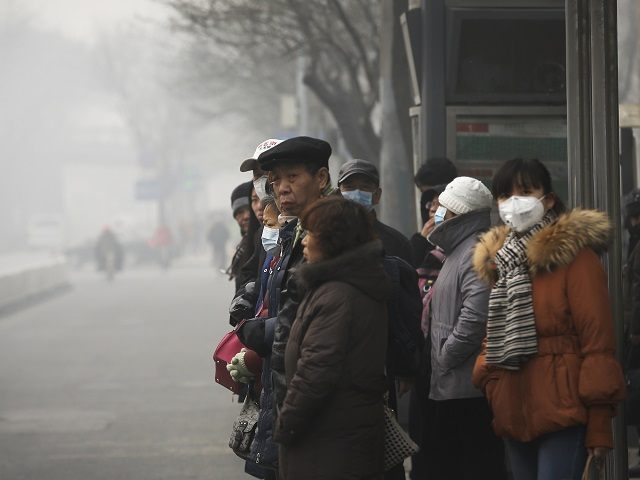 Like a lot of the president's statements on climate change this isn't actually true. In fact there are lots and lots of people in the world who know it's a hoax. And among them, unfortunately, happen to be the ruling elite of the most significant carbon emitting nation of them all: China.
We know this because of a devastating report, released today by the Global Warming Policy Foundation, written by one of the West's leading experts on the Chinese environmental economy, Patricia Adams.
Adams, an economist, executive director of Toronto-based Probe International, who has been working with the Chinese environmental movement since the mid-Eighties, is under absolutely no illusions about China's real position on "climate change."
China sees it as a brilliant opportunity to fleece the gullible gwailo for as much money as it can, to burnish its international image by making all the right green noises, and to blackmail the West into providing it with free technology.
But it has no intention whatsoever of sacrificing economic growth by reducing its carbon dioxide emissions.
China knows this. The West either knows this or strongly suspects this. So any agreement reached next week which pretends otherwise will either be a fudge, a lie, or an outright capitulation by Western negotiators – because China knows what it wants and it isn't budging, no sirree.
Here's how Adams puts it:
China, the world's largest emitter of carbon dioxide, is under intense international pressure to reduce its use of fossil fuels. Although China's leaders aim to reduce the country's fossil-fuel consumption to 80% of its energy mix by 2030, they will not forsake national economic growth for the supposed global good. This is because China's Communist Party knows that to stay in power – its highest priority – it must maintain the economic growth rates that have raised the incomes of much of its population and kept opposition at bay. China's leaders know that GDP growth is tied to fossil- fuel use.
So far so disastrous for the COP21 negotiations. But worse is to come, far worse.
Obama and other Western leaders like to pretend that China's appalling air pollution – the "airpocalypse" afflicting major cities which kills at least half a million a year – gives it a strong incentive to reduce its CO2 levels. But in fact the opposite is true.
That's because China understands – as the West pretends not to – that CO2 and "pollution" are very different things.
Read the rest at Breitbart.