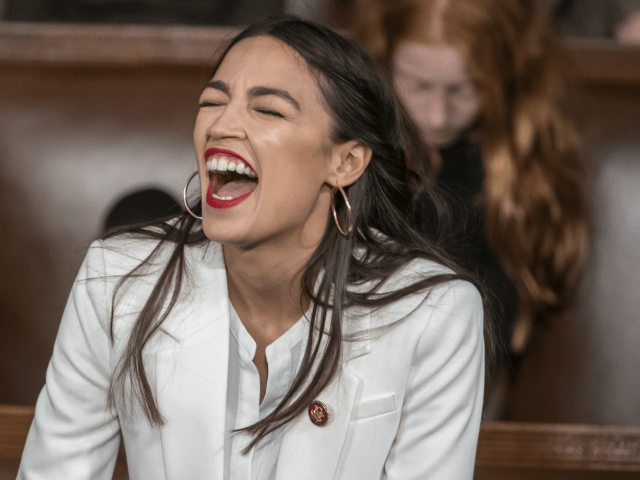 Alexandria Ocasio-Cortez's Green New Deal is lipstick on a pig.
Ocasio-Cortez – Occasional Cortex, as she's known, because she's so thick she doesn't even know how stupid she is – is the lipstick, obviously.
And the pig is the Green New Deal itself which isn't remotely new, or particularly green, and which is far too expensive and damaging to merit the flattering term 'deal'.
But since with the telegenic dancing congresswoman promoting it it's not going to go away, perhaps we'd do well to examine it in more detail.
Natural Gas Now blog has the dirt.
The Green New Deal is just a warmed-over version of Bernie Sanders's 2015 Keep It in the Ground Act.
Read the rest on Breitbart.