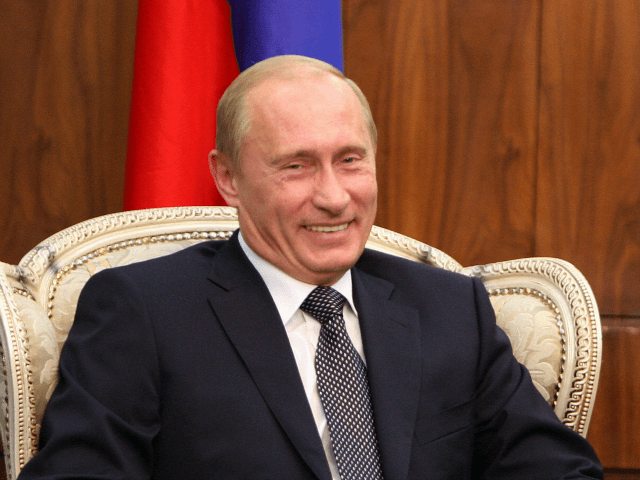 a) agents of Vladimir Putin
b) Islamists
Ooh tricky one. Before I give my answer, can I just make one thing clear: I'm not in any doubt of the devilish capabilities of Putin and his Federal Security Service (FSB). As the detailed report last week by High Court judge Sir Robert Owen made clear, they were almost certainly responsible for the clandestine assassination using Polonium-210 of the naturalised UK citizen Alexander Litvinenko. It also seems more than likely that theymurdered Gareth Williams, the MI6 agent whose body was found mysteriously zipped into a sports bag.
Putin, quite evidently, would not be any liberal Westerner's idea of the perfect Russian president: everything from his killing of journalists and political opponents to his monstrous corruption to his meddling in Ukraine (and even Western allies like Estonia) is proof enough of that.
All that said, the answer is still b)
And I think that may explain the curious response to a BBC radio phone-in I heard the other day where callers were giving their verdict on the Litvinenko report. Basically – and much to the chagrin of the show's presenter – none of them gave a damn. They thought it was a Russian problem, not a British one. Yes, Litvinenko may have been a UK citizen – but he was also a former FSB agent. This is just the sort of thing that happens in the murky world of espionage, went the callers' thinking. We've got bigger things to worry about.
Now I'm not saying they're right to be quite so blasé about Putin. Clearly, it is an arrogant provocation when foreign intelligence services murder our own citizens — putting other citizens at risk of Polonium-210 poisoning — on our soil. Also, Litvinenko was a decent man — with a wife and son — doing good work exposing the links between organised crime and the Putin regime.
But I do understand the sentiment behind it which seems to me to show a grasp of Realpolitik quite beyond that of our naive political leadership.
Read the rest at Breitbart.