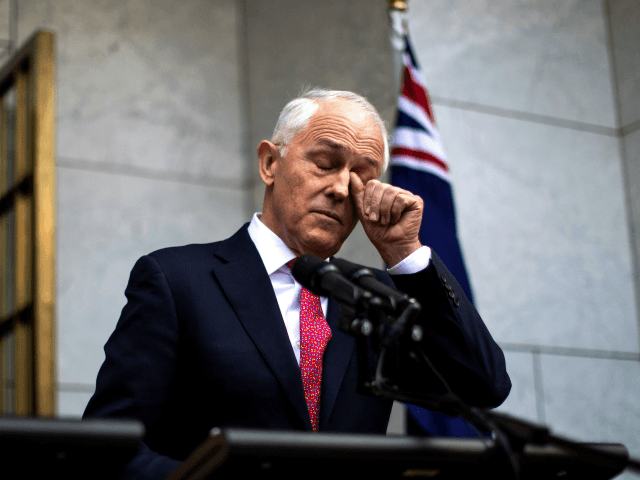 Malcolm Turnbull has been ousted as Australia's Prime Minister and replaced by his former treasurer Scott Morrison.
It follows a week of turmoil in Australia's Coalition government over the carbon dioxide emissions reduction scheme – known as the National Energy Guarantee (NEG) – which the fanatically Turnbull was trying to foist on a country largely dependent on fossil fuel.
Though Turnbull is a member of the Liberal party – Australia's conservatives – his politics are very much at the squishier end of the spectrum. An arch-globalist, nicknamed the Honourable Member for Goldman Sachs (where he was a partner), Turnbull is fairly typical of the centrist, ideology-free conservatives who have tended to make the running in western politics in recent years. Indeed, when he first entered politics he seriously considered representing Australia's Labor party (the socialists) rather than the Liberal party (the conservatives).
Turnbull did not get off to a good start with Donald Trump. Shortly after the President's inauguration, the two had a sticky phone conversation in which Trump refused to go along with a plan previously agreed with Obama whereby the U.S. was supposed to accept from Australia up to 2,000 economic migrants (mostly from Iran, Pakistan and Afghanistan). Trump described it as a "bad deal." Turnbull subsequently was caught in a leaked tape mocking Trump and his mannerisms and mocking his alleged ties to Russia.
Read the rest on Breitbart.