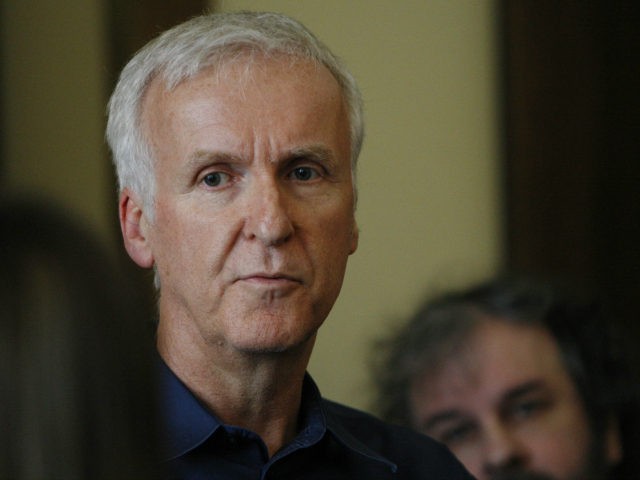 Director James Cameron has described Donald Trump's decision to pull out of the Paris climate accord as "insanity," in a recent interview with The Hollywood Reporter.
"It's absurd for us to withdraw from Paris. It's insanity," the Avatar director said of Trump. "I think it's actually psychotic to be doing that, or it's delusional. Possibly both."
Cameron himself, of course, is famously not psychotic or delusional. As he demonstrates elsewhere in the interview he is a calm, well-balanced guy who is never now tempted to murder his film crews or take drugs to enhance his creativity:
I don't need to be stoned to be creative, and I don't need to be mean to get the vision on film.

…

We just had a wonderful morning where I brought in Wade Davis who is one of the world's top anthropologist ethnobotanist guys. He's a fellow explorer at National Geographic [Cameron has made a record-breaking deep sea dive] and we spent the first four hours sitting on the floor in a big circle with the entire [Avatar] cast and most of the creative crew and the designers and so on talking about the importance of the ancient wisdom of indigenous cultures and cultural relativism and all that sort of thing. The cast was utterly inspired by the whole thing.
Presumably, they had to be — to avoid having their intestines dragged out through their mouths by any of the notoriously calm, tolerant and not at all difficult action movie directors involved in the project, then fired, then ground down to make organic fertilizer to be donated to some remote Amazonian rainforest collective of indigenous peoples.
Read the rest at Breitbart.