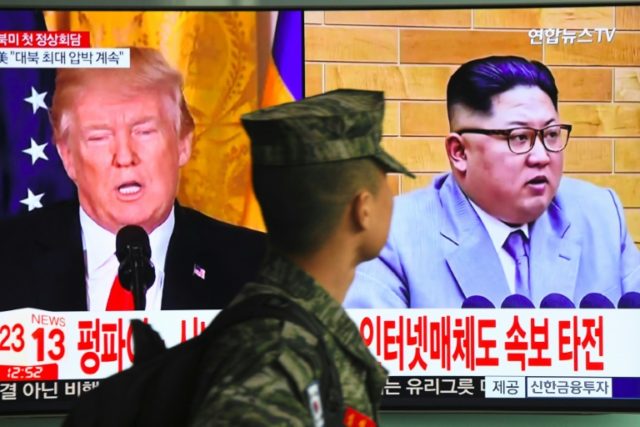 With the coming North/South Korea entente you might have thought that, finally, President Donald J. Trump had achieved something even progressives would applaud.
But you'd think wrong. Already one liberal media outlet has found a fatal flaw in Trump's scheme to bring peace to the Korean peninsula: it might make climate change worse.
Here's the verdict of E & E News on the summit which some are arguing should earn the president a Nobel Peace Prize.
The anticipated meeting between President Trump and North Korean dictator Kim Jong Un could put the former real estate tycoon eye to eye with a reviled autocrat who appears more in line with global thinking on one issue: climate change. North Korea is a party to the Paris Agreement, the 2015 pact that Trump plans to withdraw the United States from despite an uproar from allies around the world.

That's because if sanctions against North Korea are lifted, the hermit nation's coal could flow onto the world market, with the bulk of it ending up in South Korea, Japan and China.
Without apparent irony, the E & E News article goes on to compare the United States's environmental record unfavorably with that of North Korea:
Read the rest on Breitbart.