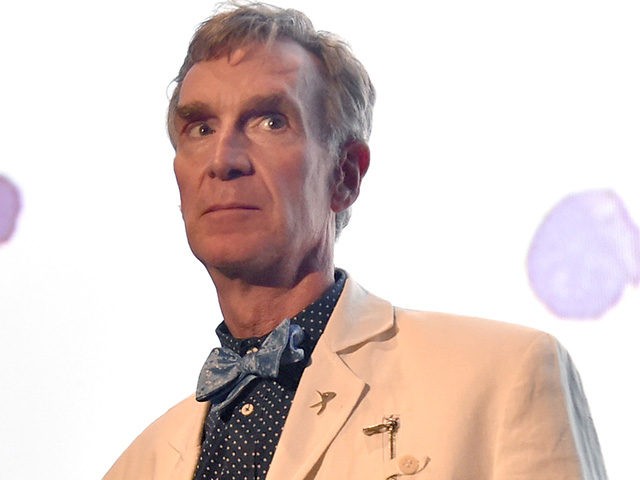 Netflix host "Science Guy" Bill Nye has a new solution for the world's environmental problems: taxing cow farts.
"Well, this is what we can do and it's a win-win: to have a fee on carbon. So if you are raising livestock and producing a lot of carbon dioxide with your farm equipment and the exhaust from the animals, then you would pay a fee on that and it would be reflected in the price of meat, reflected in the price of fish, reflected in the price of peanuts," Bill Nye said in a recent interview with the Daily Beast.
"This would be a free-market way to reckon the real cost of a meat diet to the world," Nye continued. "But conservatives now are against such a thing because they're against any regulation, any tax or any government involvement in anything. But again, it won't last, and a carbon fee would be a fantastic thing for the world.
Environmentalists have been arguing this for years. In 2008, Rajendra Pachauri the then-head of the United Nations' Intergovernmental Panel on Climate Change (IPCC) was urging people to go meat-free at least once a week to save the planet. (Easy for Pachauri since he is himself a vegetarian).
Read the rest at Breitbart.