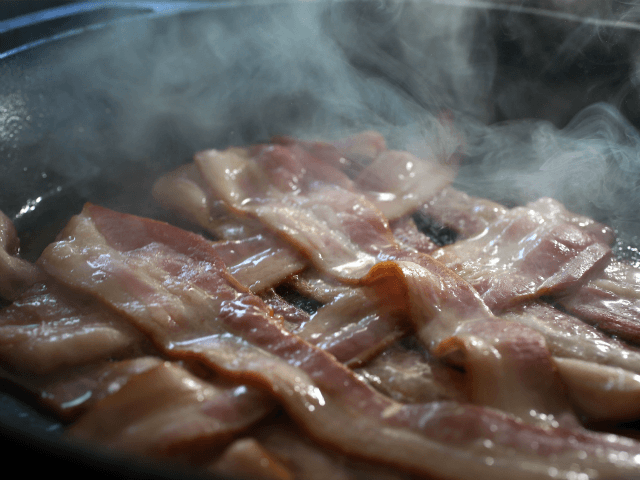 Actually that's a lie. It's not remotely spooky or coincidental that I was eating bacon when I read this because I always eat bacon at breakfast with my newspaper.
The reason I always eat bacon at breakfast, every day, without fail, is because bacon tastes delicious. It's one of the three main reasons God invented the pig (the others being ham and sausage, obviously). I like it so much that sometimes I wonder whether I should become a vegetarian, just so that I can experience that incredible thing all well-adjusted vegetarians go through whereby they realise just how joyless and pointless being a vegetarian is and are seized by an insanely powerful urge to eat a bacon sandwich. And then they do eat a bacon sandwich and tears stream from their eyes and celestial choirs sing the Hallelujah chorus and the interior of their mouth explodes in a gustatory orgasm and they vow never to return to the dark side again. (Cara Delevinge will experience something similar, probably, when she finally remembers that she isn't actually a lesbian).
But now the World Health Organisation's International Agency For Research On Cancer (IARC) is telling me I shouldn't eat bacon because it will increase my risk of getting cancer.
Read the rest at Breitbart.