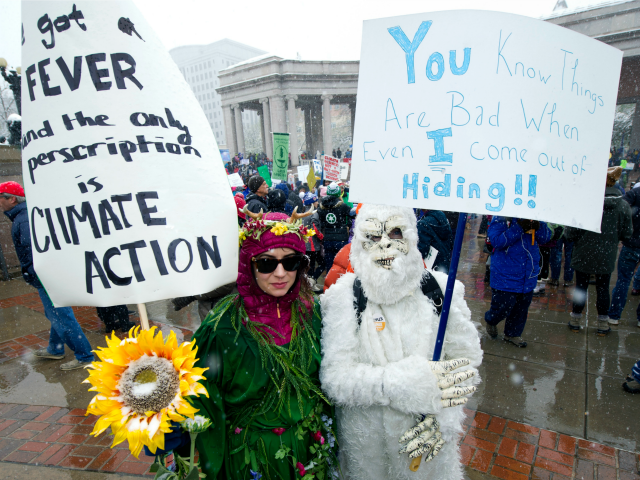 2019 won't be the year the climate change scare finally dies, unfortunately. But the people pushing it will look increasingly desperate, sad and piteously short of evidence to support their junk science theories.
Here, courtesy of the Global Warming Policy Forum, are the top twelve climate scares debunked in 2018. Share it with your alarmist friends to wish them a happy, sceptical New Year.
January 2018:  Worst-case global warming scenarios not credible: Study
PARIS (AFP) – Earth's surface will almost certainly not warm up four or five degrees Celsius by 2100, according to a study released Wednesday (Jan 17) which, if correct, voids worst-case UN climate change predictions.
A revised calculation of how greenhouse gases drive up the planet's temperature reduces the range of possible end-of-century outcomes by more than half, researchers said in the report, published in the journal Nature.
February:  'Sinking' Pacific nation Tuvalu is actually getting bigger, new research reveals
The Pacific nation of Tuvalu — long seen as a prime candidate to disappear as climate change forces up sea levels — is actually growing in size, new research shows.
Read the rest on Breitbart.