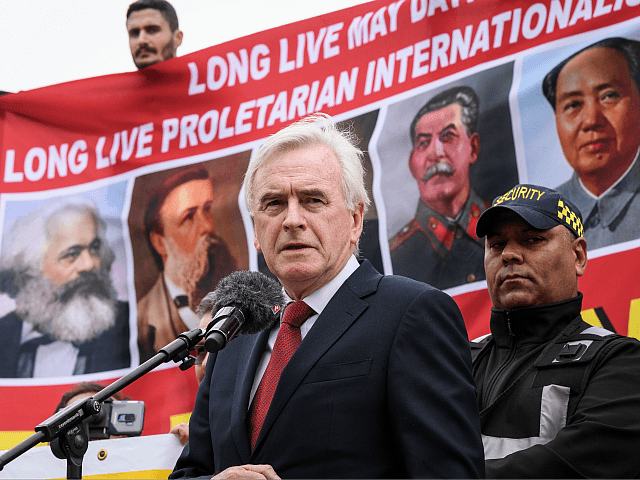 Britain's Marxist prospective future Chancellor of the Exchequer, John McDonnell, has outlined his plans for the red-green terror which will engulf the world's fifth-largest economy come the revolution.
These include:
Eradicating economic growth; destroying British industry; killing millions of jobs by reducing greenhouse gas emissions to net zero by 2025.

Citizens Assemblies — a bit like the ones they had in the French Revolution — deciding how business is allowed to be run.
We know this because John McDonnell, Shadow Chancellor in Jeremy Corbyn's Labour opposition, has used a May Day speech to declare he "completely" supports Extinction Rebellion — the eco-fascist campaign group whose activism recently brought parts of London to a standstill for ten days.
Read the rest on Breitbart.