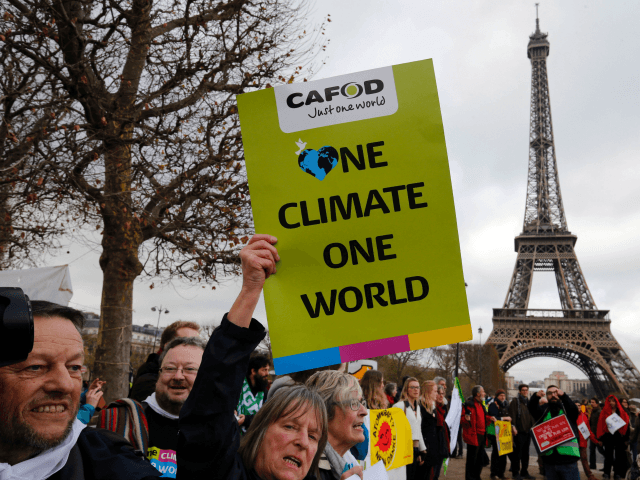 The good news is that this will make no difference to anyone or anything because the agreement is toothless and non-binding. The bad news – as you can tell from some of the ministerial comments – is that it serves to remind us that Britain's climate and energy policy is still in thrall to the environmentalist lunacy which wiser heads like Donald Trump are trying to write out of history.
Wiser heads? Donald Trump?? Yes, I can almost hear the sneering and the jeering from the usual suspects.
But even if you disagree with Trump's environmental and energy policy – which I don't – it remains an unarguable fact that the world's most powerful nation is heading in a very clear direction for at least the next four years: pro-fossil-fuels, anti-renewables. This is going to have a massive, largely positive impact on the U.S. economy because by bringing down the cost of energy, it will give consumers more disposable income and enable businesses – especially in energy-intensive heavy industry – to increase their profit margins or cut costs to the benefit of their bottom line.
At this point, America's global economic competitors have one of two options: either they wake up and smell the coffee and move in America's direction; or they bury their heads in the sand, pretend we're still living in the status quo ante and sit, helpless, while America's new higher-carbon economy steals half of their business.
Judging by the comments of the Minister for Climate Change and Industry – about as fatuous a title as being Minister for Veganism and Meat – Britain has already made up her mind:
"The UK is ratifying the historic Paris Agreement so that we can help to accelerate global action on climate change and deliver on our commitments to create a safer, more prosperous future for us all," Nick Hurd, Minister of State for Climate Change and Industry, said.

"We are going to use this positive momentum to grow the UK low-carbon sector, which is already worth over 46 billion pounds, as we continue to provide secure, affordable and clean energy to our families and businesses," he said.
Nick Hurd, it should be noted, had the best education money can buy at Eton. Clearly, it was utterly wasted if this is the sort of bilge he comes up with.
What can government-imposed limits on carbon dioxide emissions (which inevitably lead malinvestment, cronyism, tariffs and subsidies) possibly have to do with prosperity? Or indeed safety?
Read the rest at Breitbart.