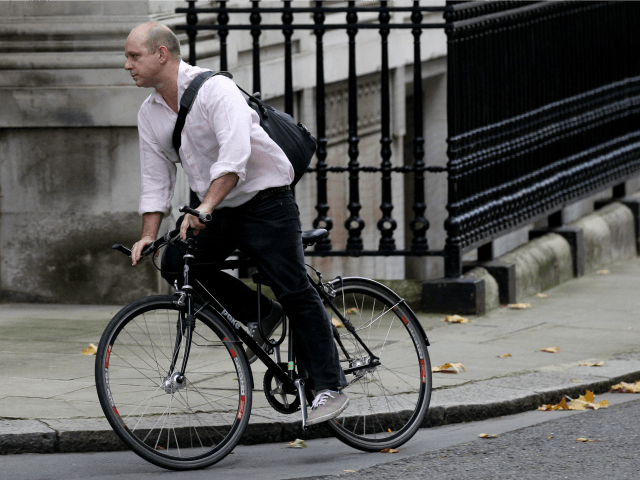 Even from a known Brexiteer such as Nigel Farage, Boris Johnson or Michael Gove, these words would be pretty strong stuff. But coming from Steve Hilton, they are absolute dynamite: a devastating blow to the Remain campaign and – given that it was starting to look both unassailable and rather cocky – a perfectly timed one too.
It matters because Hilton, perhaps more than anyone, can lay claim to having "made" David Cameron, transforming him from an obscure backbench MP into Prime Minister material. Hilton has advised the Prime Minister on and off throughout his period in office and is still one of Dave's closest friends. Well at least he was till the publication of this blistering broadside in the Daily Mail.
Here's a taste:
It is anti-market, stifling innovation and competition with its statism, corporatism and bureaucracy.

It is anti-enterprise, acting in the interests of the big businesses that have corruptly captured the levers of power in Brussels through their shameless lobbying and insider deal-making, enabling a gradual corporate takeover of our country.

The European Union is anti-trade, locking developing countries out of world markets with its evil Common Agricultural Policy that feather-beds French farmers while keeping African farmers trapped in poverty — and despair.
and
Then we're told that the EU is vital for our security. Really? I was pretty amazed when I first heard this point being made. The idea that a British Prime Minister can't protect Britain properly without the EU is frankly astonishing and, if true, rather alarming.

But, of course, it's not true. Yes, in a complex world of global threats, we need security co-operation with other countries — like what happens in NATO. Forgive me if I've missed something, but I wasn't aware that this referendum is about leaving NATO.
and
But perhaps the most powerful argument for leaving the EU is to look at the people who are wheeled out to persuade us to stay: figures like the International Monetary Fund boss Christine Lagarde, Bank of England Governor Mark Carney, advertising giant Sir Martin Sorrell, as well as the Confederation of British Industry and all the other Establishment stooges.

They want us to stay in the EU because their whole world depends upon it. Their lifestyle of summit meetings and first-class flights and five-star hotels; their flitting and floating from New York to Brussels to Beijing, serving the interests of the technocratic elite — the bankers, bureaucrats and accountants who run the modern world and who, regardless of which government is in power in which country, push the same old dogma of global-isation, privatisation and centralisation.
This represents by far the biggest blow to David Cameron personally and also to the credibility of his pro-EU argument since the official referendum campaign began.
Read the rest at Breitbart.